Leadership is "a process whereby an individual influences a group of individuals to achieve a common goal" (Northouse, 2016).



Welcome!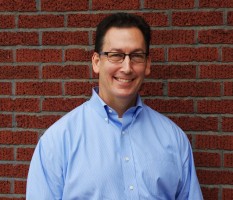 My name is Dr. Robert Cote', Assistant Professor, and Program Director for Master of Science in Administration (MSA) – Management Program. Over the last year, the program has been revamped with significant changes focused on students gaining a competitive advantage in management and leadership. The program has been enhanced by evaluating multiple leadership approaches, including transformational leadership, transactional leadership, skills approach, behavioral approach, leadership ethics, dark side leadership, and other concepts and theories.
Where are you looking to anticipate the next change in your life? Change is inevitable!
Based on the trend for developing Managers and Leaders in Organizations, earning a Master of Science in Administration with an emphasis in Management and Leadership includes 18 credit hours in a Leadership and Change and a Leadership and Ethics. The MSA Management Program will provide information that is current and transferable in your job, organization, or career.
Are you courageous enough to abandon a practice that has made you successful in the past? Be a visionary leader and be a forward thinker.
As leadership trends evolve, organizations need to develop leaders that are effective, results oriented, and successful in motivating employees and meeting goal objectives. Based on a recent research study of 4,000 companies, Rosalinda Torres (2014) explained 58% of companies had significant talent gaps for critical leadership roles and 50% of companies failed to develop effective leaders for the 21st century.
What is the diversity of your leadership skills, behaviors, and stakeholder network? Develop and grow your network!
Based on the current trends in leadership, this program will help leaders gain knowledge, develop skills, and behaviors that can be used in your organization. As the business world continues to grow and change, effective leaders of the 21st century strive to be different, break out of the comfort zone, develop relationships, willing to take risks, learn new approaches for solving problems.
Are you willing to take the courageous step into the 21st century and be part of the MSA – Management Program?

Thank you for your interest in our program!
Dr. Bob