Meet the Advisory Board for the Trimester Programs at Lindenwood University.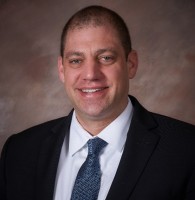 Justin Klutenkamper
Director of Operations
Ardent-it
St. Charles, MO
justin@ardent-it.com
An alumnus of Lindenwood University, Justin Klutenkamper graduated Cum Laude in 2004 with a B.A. in Business Administration with an emphasis in Marketing. He immediately applied his experience, quickly working his way up to a Senior General Manager position where he was responsible for managing countless projects and establishing and staffing new facilities and businesses. Justin made the move to the technology industry in 2012 and has continued to apply his management and marketing expertise to his customer, vendor and employee relationships. His latest business venture is with Ardent IT Solutions where he is the current Director of Operations and a joint-owner with David Hunn. Justin has experience working with a wide variety of businesses in the private sector and is a valuable member of the community, donating his time to numerous charitable causes. Through his efforts at Ardent IT Solutions, Justin strives to add more jobs to the St. Louis market and to expand on the contributions Ardent IT can offer the community.
---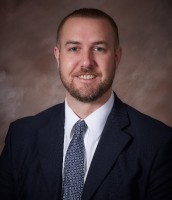 David Hunn
Director of Technology
Ardent-it
St. Charles, MO
david.hunn@ardent-it.com
David Hunn completed the Computer Networking Technology program at Ranken Technical College in St. Louis, Missouri in 2002, graduating Cum Laude. Following his training at Ranken, David took on various positions to expand his exposure to the St. Louis IT community. During his tenure at Tecvar Inc., David worked with over 100 small to medium sized businesses in various sectors, providing IT consulting, managed services and labor based support and project work. Throughout his career, David has continued to keep up-to-date with the latest technology offered by many mainstream vendors like Microsoft, Citrix and VMware and maintains a notable list of certifications and accreditations to go along with his technical training. David also manages to a team of technology consultants and support personnel in his latest endeavor where he is a joint-owner and Director of Technology with Ardent IT Solutions, LLC, based out of St. Charles, Missouri. David and his business partner, Justin Klutenkamper, have already experienced rapid growth for their business which was founded in 2016 and are looking forward to adding more administrative, technical and sales staff to their team over the coming years.
---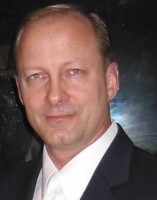 Bryan Cline
Vice President – Standards and Analytics
HITRUST
Frisco, TX
bryan.cline@hitrustalliance.net
bryan.cline@csps-infoprotect.com
Bryan Cline, PhD, CISSP-ISSEP, CISM, CISA, CCSFP, HCISPP, NSA IAM/IEM, CAP Level II – Program Management, vice president for standards and analytics, Health Information Trust Alliance (HITRUST), is responsible for the development, maintenance and industry adoption of HITRUST's model implementation of the NIST Cybersecurity Framework—the HITRUST CSF and CSF Assurance Program—and is a principle author of the Healthcare Sector Cybersecurity Framework Implementation Guide—one of eight critical infrastructure sector guides currently available from the Department of Homeland Security. Dr. Cline has been an advocate of the HITRUST approach to cybersecurity and risk management since serving in the role of chief information security officer for Catholic Health East and The Children's Hospital of Philadelphia, and some of his accomplishments at HITRUST include working with the Texas Health Services Authority (THSA) to develop the SECURETexas covered entity privacy and security certification program and partnering with (ISC)2 to create the Health Care Information Security and Privacy Practitioner (HCISPP) credential. Dr. Cline's current industry-collaborative initiatives include the improvement of cyber insurance underwriting through the application and assessment of HITRUST CSF controls, development of an industry training and credentialing program for the contextual de-identification of health information, and the implementation, assessment and certification of privacy and security programs suitable for physician practices and other small and low risk entities.
---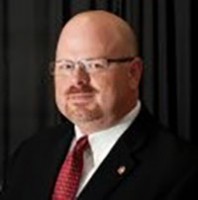 Dr. Michael S. Smith
Adjunct Professor, Advanced Degree Programs
Lindenwood University
St. Charles, MO
MSmith1@lindenwood.edu
Dr. Michael Smith is the Head of Data Strategy, Governance & Privacy for Citibank's US Commercial, Consumer & Mortgage. He was previously an Executive Consultant within IBM's Global Center of Competency (CoC) Information Governance providing information management solutions. He holds a Doctorate of Management in Information Systems & Technology, an MBA in Strategic Management and a B.S. in Management Information Systems & Entrepreneurship. He has over 20 years of information management experience. He previously served in executive roles at Iron Mountain for fifteen years including document management and digital lines of business. Dr. Smith is an active member of both ARMA and Chairman of the ARMA International Educational Foundation (AIEF). He holds eight industry certifications in information management. Dr. Smith enjoys the changing trends in "Big Data" brought on by the proliferation of data, social media, the Internet of Things and technology. He provides insights into current changes within the information management industry. He has held adjunct roles in Information Management at Lindenwood University & University of Phoenix in undergraduate, graduate and doctoral courses in IT and Management courses. He is a member of the EDM Council where he is a member of the Cyber Security & Data Governance working groups in the financial services industry. He has published articles and presents at industry conferences on trending information management topics.
He can be reached at LinkedIn: http://www.linkedin.com/in/michaelssmith2012