Dr. Lynda Leavitt, Director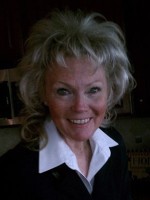 Lynda Leavitt, EdD is director of the Future Institute Research Center; professor in the School of Education, Educational Leadership and editor of the Journal of Educational Leadership in Action, ELA; www.lindenwood.edu/ela.
She is the faculty advisor for the Lindenwood University Alpha Chi Honor Society; member of the Faculty/Student Scholarship Committee; Research Policy Advisory Group; School of Education Faculty Scholarship Advisory Committee; and Council of Educational Leadership. Teaching responsibilities include Capstone I & Capstone II in the Educational Leadership doctoral program along with serving as dissertation chair and committee member to many of Lindenwood doctoral students.
Beyond service to Lindenwood she is also a member of the following Editorial Advisory Boards: Linguistics, Culture and Education Journal, International Journal of Education, Concept Schools International Conference on Education and STEM Conference. She also serves as Manuscript Editor Aletheia, The Alpha Chi Journal of Undergraduate Scholarship. Dr. Leavitt recently received Alpha Chi Honor Society National Sponsor of the Year, April 2017; the Lindenwood University President's Scholar-Teacher award, August 2013 and earned her EdD in Educational Leadership from Saint Louis University, MA International Studies, MA Curriculum and Instruction, BS Elementary and Special Education and BS Political Science.
Recent book publications include: Handbook of Research on Advancing Critical Thinking in Higher Education with Dr. S. Wisdom; Cultural Awareness and Competency Development in Higher Education with S. Wisdom and K. Leavitt. Upcoming Book Publication: Handbook of Research on Educational Reform in Charter Schools, Spring 2018.
Dr. Radhi H. Al-Mabuk
Radhi H. Al-Mabuk, PhD is a professor of education in the Department of Educational Psychology & Foundations at the University of Northern Iowa, Cedar Falls, Iowa, a position he has held since 1990.
Al-Mabuk received his PhD in Educational Psychology from the University of Wisconsin-Madison, and his MS in Community Counseling from Winona State University, and BA in Social Studies Education from St. Mary's University.  His areas of expertise include child and adolescent development, human motivation, moral development, and instructional psychology. 
His research interests focus on moral development of forgiveness, particularly the psychotherapeutic applications of forgiveness in contexts of deep personal hurt, psychology of revenge, conflict resolution, peer mentoring, transition to college, college dropout, and student and teacher motivation. He was a research fellow at the Institute of Research on Adolescence at the University of Northern Iowa for 10 years. 
He has served on more than 130 master research paper, thesis, dissertation committees as a chair, co-chair and a member, and is currently serving on many journal editorial boards. His administrative experience includes serving as department head of the Department of Educational Psychology & Foundations at the University of Northern Iowa for the past four years.
Dr. D. Antonio Cantù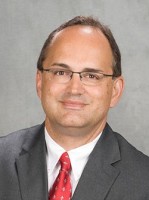 Antonio Cantù, PhD is a professor and chairperson of the Department of Teacher Education at Bradley University. Dr. Cantu received his PhD in Curriculum and Instruction from Southern Illinois University, EdS in Community College Education, MA in History, and BS in Social Science Education from Arkansas State University. He has also attended educational leadership institutes at the College of William & Mary and Yale University.
Professor Cantu has over twenty-five years of experience in professional education from high school through the university level, during which he has taught the following: American history, world history, economics, psychology, geography, sociology, social studies education, multicultural education, educational research, and instructional technology. Prior to his appointment as Chair of the Department of Teacher Education at Bradley University, he served as Professor and Dean of Education at Indiana University Kokomo, Professor of History and Director of Social Studies Education, as well as Editor of the International Journal of Social Education, at Ball State University, and Social Studies Department Chair and Teacher at Ste. Genevieve (MO) High School.  Prior to beginning his teaching career, Professor Cantu also served as a Military Intelligence Officer in the U.S. Army.    
Professor Cantu is the author of numerous research articles, book chapters, and books on history/social studies education and technology integration.  He has also served as a curriculum writer for various national organizations including The History Channel, The Wall Street Journal Classroom Edition and PBS Frontline, and as Editor of The International Journal of Social Education.
Dr. Cantu's articles have appeared in such publications as the Organization of American Historians' Magazine of History, American Historical Association Perspectives, National Council for History Education History Matters!, and the Journal of the Association for History and Computing. He is also the author of the following books and curriculum monographs: Presidential Elections: 1789-1996, Early Education in Arkansas Delta, An Investigation of the Relationship Between Social Studies Teachers' Beliefs and Practices, The Vietnam War: A National Dilemma, and Take Five Minutes: Reflective and Critical Thinking American History Class Openers.  Professor Cantu's most recent book publications include: The Art and Science of Elementary Social Studies Education, 2nd Edition (2015), ILTS: Test for Academic Proficiency (2013), History/Social Studies Education in the Digital and Standards-Based Classroom  (2012),  Technology Applications for the Digital Classroom  (2011), The Art and Science of Elementary Social Studies Education (2010), History Education 101: The Past, Present, and Future of Teacher Preparation (2008), and Teaching History in the Digital Classroom (2003).
Dr. Carmen Gioiosa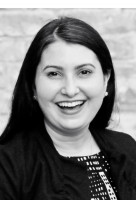 Carmen Gioiosa, EdD received her doctorate in Education Policy, Organization and Leadership from the University of Illinois at Urbana-Champaign and explored the intersectionality between leadership theories and practices with access and equity for underserved students. Her qualitative case study sought to identify and describe the practices of two high school principals who built a culture in their high schools focused on college and career readiness for all students, but in particular students from historically underserved backgrounds.
Her research interests include issues around secondary school leadership practices and structures, college and career readiness, career and technical education, school improvement, and the role cultural and social capital plays in closing the opportunity gap. Prior to her doctoral studies, Carmen was a high school teacher and education leader for Chicago Public Schools.
Cengiz Karatas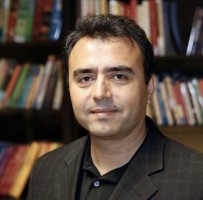 Cengiz Karatas, executive director of the Future Institute, taught in Russian schools between 1996 and 2004. He worked as an administrator at Horizon Science Academy Cleveland High School (HSA) between 2005 and 2010.
During his tenure HSA had a 100 percent acceptance rate and received a rating of excellent, bronze medals by U.S. News and World Report, the School of Promise Awards, National Blue Ribbon award, and the Title I National School of Distinction Recognition. Mr. Karatas was the start-up director of Gateway Science Academy of St. Louis in 2010; served as Organizing Committee Chair of Chicago International Conference on Education and National STEM Conference at Concept
Schools between 2012 and 2015.
Currently, Mr. Karatas is the Executive Director of Future Institute, which is a branch of Concept Schools, supporting over 3000 Concept graduates to ensure college persistence and career readiness.
Dr. John Klatt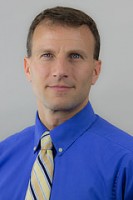 John Klatt, PhD currently serves as the assistant dean for Student Development in the College of Agricultural and Life Sciences at UW- Madison. In this role, John oversees co-curricular programming and college-wide student development initiatives. John's research interests center on understanding human potential and human well-being, particularly in the face of adversity.
John has explored the psychological construct of forgiveness to understand well-being and achievement in both youth and adults. He has also explored factors that contribute to success as students' transition from secondary school to a university. His research integrates educational, developmental, and counseling psychology and uses a variety of investigatory methods.
Dr. Evan Rhinesmith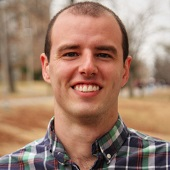 Evan Rhinesmith, Ph.D. is currently a postdoctoral fellow in the School of Education at Saint Louis University. He received a doctorate in education from the University of Arkansas, Fayetteville; a master's in education from the University of Notre Dame; and a bachelor's degree from Wabash College. Evan's research focus includes higher education policy, with an emphasis on access to postsecondary education for underserved populations, remedial course policies, career and technical education, and the impacts of merit-aid scholarships on student outcomes.
Evan has also conducted research with the intention of forging connections between K-12 and higher education policies through course-taking behavior and through evaluations of college and career coaching programs. Prior to his doctoral studies, Evan served as a 3rd and 4th grade teacher at Sacred Heart School, a bilingual-immersion school in the heart of the Columbia Heights neighborhood of Washington, D.C..
Dr. Sherrie Wisdom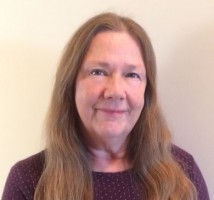 Sherrie Wisdom, EdD is supervisor of graduate research for the School of Education at Lindenwood University.
Her professional education career includes consultation on educational research with doctoral students, experience with k-12 curriculum, teaching secondary mathematics and physics, and teaching college level physics, statistics, and research methodology.
She earned an EdD in Education Administration from Lindenwood University, a MA in Applied Mathematics from the University of Missouri – St. Louis, a MEd in Curriculum & Instruction: Mathematics & Physics from the University of Missouri – Columbia, and a Graduate Certificate in Institutional Research from the University of Missouri – St. Louis.
Dr. Wisdom's research interests include critical thinking in the higher education, NAIA to NCAA D-II sports transition, global perspective characteristics of undergraduates, transition, progression and persistence characteristics of doctoral students, and analysis with large-scale educational databases.