Come see what makes Lindenwood Like NO Other!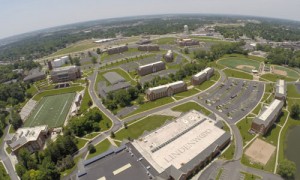 As the second oldest University West of the Mississippi, Lindenwood offers students a blend of the old and new world. Seeing campus for the first time is an experience our Future Lions never forget. Come see for yourself!
Lindenwood offers group tours of campus Monday – Friday at 10:00 a.m. and 2:00 p.m. and on Saturdays at 10:00 a.m. You will have the opportunity to meet with a faculty member, sit in on a class, and meet with an Admissions and Financial Aid Counselor upon your request. Our group walking tours will allow you to experience Lindenwood's unique and charming campus from a student's perspective. Be advised that walking tours are subject to weather conditions, so please dress accordingly. We look forward to seeing you here on campus!
Note: Due to a high tour volume, we are not able to accommodate walk in tours. Please refer to the 'schedule a visit' link below.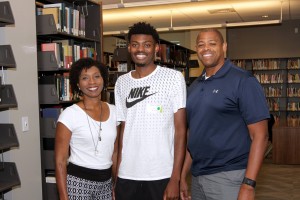 Lindenwood offers individual and group visits. Schedule your visit today!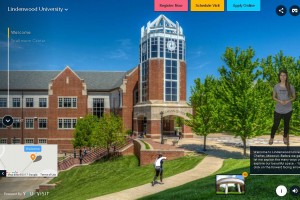 Take a look at our virtual campus tour and visit us anytime you want through the convenience of your device!
Notice of Availability of the Annual Security and Fire Safety Report
Lindenwood University is committed to assisting all members of the community in providing for their own safety and security. The annual security and fire safety report is available on the Lindenwood University Office of Public Safety and Security website.
If you would like to receive a hard copy of the Annual Security and Fire Safety Report which contains this information, you can stop by the Office of Public Safety & Security on the 4th floor of the Spellmann Campus Center or you can request that a copy be mailed to you by calling (636) 949-4687.
The report contains information regarding campus security and personal safety including topics such as: crime prevention, public safety authority, crime reporting policies, fire safety, disciplinary procedures and other matters of importance related to security on campus. The report also contains information about fire statistics in Lindenwood Residential Facilities and crime statistics for the three previous calendar years concerning reported crimes that occurred on campus; in certain off-campus buildings or property owned or controlled by Lindenwood; and on public property within, or immediately adjacent to and accessible from the campus.
This information is required by law and is provided by Office of Public Safety and Security.