A transformational major gift initiative to support the advancement of our student athletes.
This transformational gift initiative encompasses several aspects that will enhance the student-athlete experience. We've identified five main areas of emphasis:
Student-Athlete Excellence Fund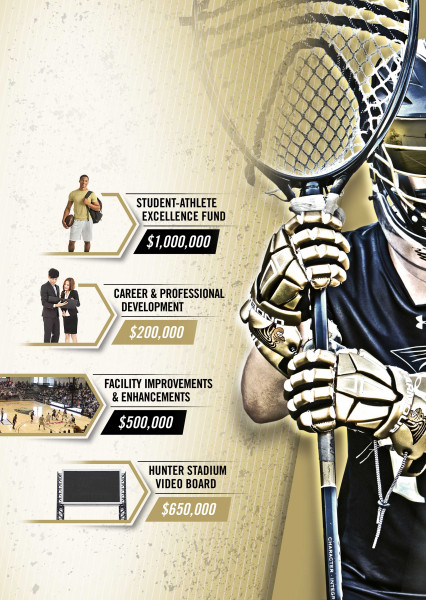 Goal: $1,000,000
The support from the Student-Athlete Excellence Fund allows us to enhance the student-athlete experience and will assist in drawing even more outstanding student-athletes to Lindenwood to help continue our growth to become the top academic and athletic institution in the region and nationally.
Personal and Professional Development
Goal: $200,000
With those stats in mind, our initiative includes $200,000 designated for personal and professional development of our student-athletes beyond athletics with an emphasis on the following core concepts:
Mental Healthcare
Sports Psychologist Services
Professional Speaker Series
Professional Development Opportunities
Hunter Stadium Videoboard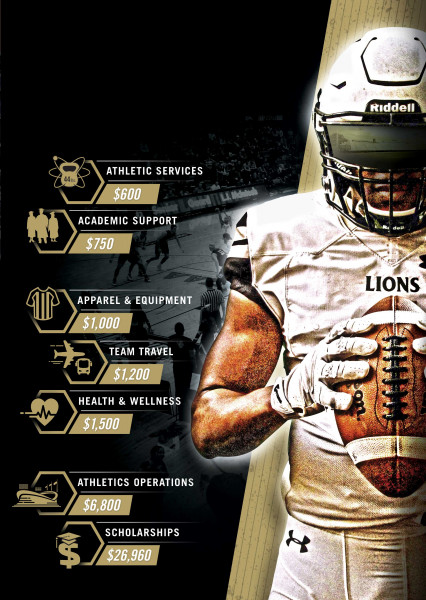 Goal: $650,000
The proposed 24' x 60' display on the south end of Hunter Stadium at the base of the Spellmann Center will provide Lindenwood a huge competitive advantage when it comes to recruiting.
Facility Enhancements
Goal: $500,000
The initiative will allow us to make the following upgrades and improvements, such as
An extended press box and seating renovations for our baseball and softball programs, which will provide for an improved game day experience for our fans.
Lighting for the upper turf field and track facility to provide additional practice opportunities for our various programs while also reducing the overuse at Hunter Stadium.
Creation of a high-performance practice court, to help alleviate scheduling constraints and overcrowding at Hyland Arena.
Box suites at Hunter Stadium to enhance the viewing experience of our most loyal fans.