Lindenwood University–Belleville students participated in a Service Spring Break during the week of March 13-17, 2017. Students volunteered at Mathews-Dickey Boys' & Girls' Club and at City Academy, both located in St. Louis.
At Mathews-Dickey, students assisted with beautification of the club and led a field day experience for children from the Riverview school district, serving as leaders and providing team building activities.
At City Academy, students worked in the classroom, tutoring and mentoring students in various subjects, such as reading, math, and computer coding.
On Friday of Spring Break, high school students from Mathews-Dickey came to explore our campus. They partnered up with our students to work on goal-setting activities and learned what it takes to be a successful college student.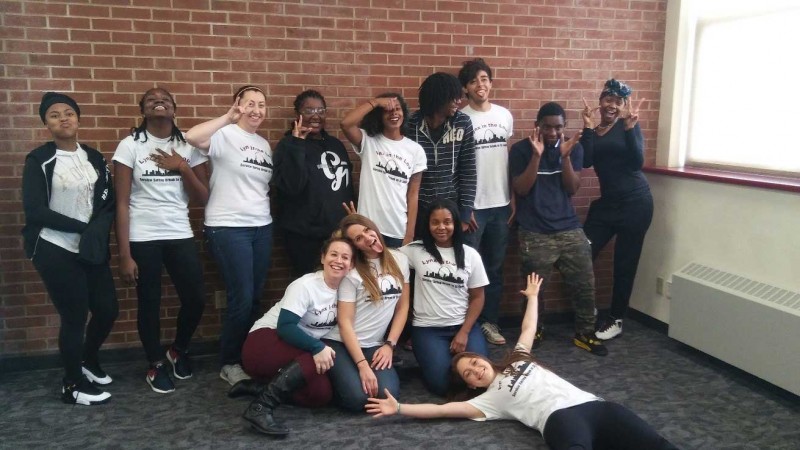 Overall, our students had a great experience. They developed leadership skills, connected with the community, and inspired our local youth.
Thank you to Commerce Bank for sponsoring Lindenwood University-Belleville's inaugural Service Spring Break and making this opportunity possible for our students.