Here is how to get graduation photos:
Lindenwood University contracts with GradImages® to photograph each graduate at Commencement. The following photos are taken of graduates: 1) receiving their diploma, 2) standing in front of a Lindenwood banner, and 3) a close up photograph. Graduates can pre-register their e-mail, and GradImages will contact them when their photos are available for online viewing and ordering. While there is no obligation to make a purchase, proofs will be emailed and mailed to each student's address. Up to 6 (six) family members' contact information may be added to help share the good news and the photos by going to the GradImages website.
Lindenwood University has no affiliation with the photographer; inquiries should be directed to GradImages® Customer Service Department, and they can be reached by phone at 1 (800) 261-2576, via the web at www.gradimages.com, or via mail at GradImages® 3490 Martin Hurst Rd., Tallahassee, FL 32312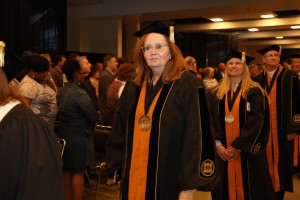 GradImages provides photography services at Lindenwood University graduation ceremonies.