Our Mission
The mission of the Academic Success Center (ASC) is to provide support-service programs, including both mentoring and tutoring, to all students of the university in order to increase retention rates and build academic success. The ASC is responsible for:
monitoring and mentoring academically at-risk students;
arranging and managing tutoring services in a variety of subjects;
monitoring student enrollment and completion to graduation; and
offering options and assisting students in the resolution of obstacles that impedes academic progress or university engagement.
ASC Etiquette
The Academic Success Center (ASC) provides support service programs to all students who are currently enrolled in academic courses at Lindenwood University - Belleville.
All students are required to abide by the student rules and standards of conduct listed in the Lindenwood University Student Handbook.
The ASC wants to provide the best possible learning environment so we ask students to please respect the following:
Scan in and out of the ASC each time you are here.
Use headphones at a respectable volume.
Work quietly so you are not disturbing other students or workers.
Talking on phones is prohibited in the lab. Please take phone conversations outside of the ASC.
Please clean your work area before you leave.
Use of computers is for academic related work only.
If you are experiencing problems with a computer please tell an ASC staff member. We ask that you not attempt to fix any computer problems or change settings on the computers.
Log off of computers when you are finished.
Leave computers on; do not shut them off.
Due to our quiet working environment, we request no children or guests not currently enrolled at Lindenwood University-Belleville in the ASC.
Please follow the etiquette above to create a positive, distraction-free environment.
Our Staff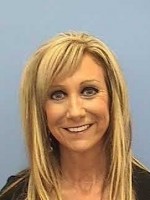 Suzanne Jones, EdD, LCPC
Dean of Students
(618) 239-6223
sjones5@lindenwood.edu
---
Shannon Lickenbrock, MA
Assistant Director, Student Counseling and Resource Center
(618) 239-6352
slickenbrock@lindenwood.edu
---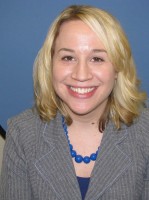 Michelle Sanford, MA
Director, Student Life and Leadership
(618) 239-6143
msanford@lindenwood.edu
---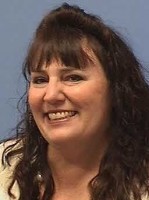 Tracy Gerber
Assistant Director, Student Development and Resource Center
(618) 239-6077
tgerber@lindenwood.edu
---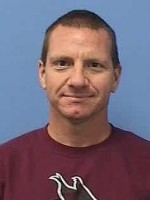 Torrin Suedmeyer
Early Alert Coordinator / Success Mentor
(618) 239-6028
tsuedmeyer@lindenwood.edu
---
Our Tutors
Vlodymr Bubenko
Peer Tutor
Communications

---

Ashley Dietmeier
Peer Tutor
Criminal Justice / Writing (MLA/APA)

---

Michele Di Francia
Peer Tutor
Math

---

Bessie Flores
Peer Tutor
Psychology / Writing (MLA/APA)

---

Noelle Jones
Peer Tutor
English Specialist (MLA/APA)

---

Katie Lakusta
Peer Tutor
English (MLA/APA)

---

Kourtney Knox
Peer Tutor
Science

---

Alan Uechi
Peer Tutor
Business

---

Danilo Pavicevic
Peer Tutor
Math

---

Saul Rodriguez
Peer Tutor
Science

---

Luisa Santillan
Peer Tutor
Exercise Science

---