Situated on the longest Main Street in North America, Lindenwood Belleville offers the best of small-school belonging and large-system opportunity. We invite you to schedule a visit and experience it for yourself!
Personalized visits are our specialty!
Meet faculty

Tour our campus, including student housing, dining and athletic facilities, and study spaces.

Learn about your degree of choice or explore options for your major or minor

Talk with current students
Lindenwood Belleville is Like No Other and so are you. Come find your fit!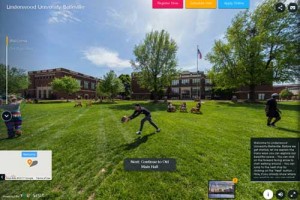 Take a look at our virtual tour and visit campus behind the comfort of your own screen.