Directory
Return to Previous Page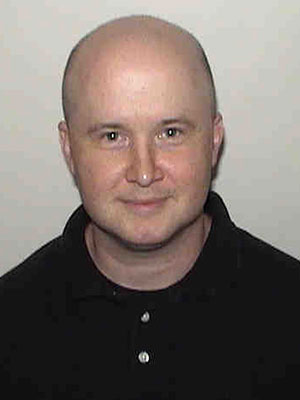 Collier, Darren
Assistant Professor, Art and Design
School of Arts, Media, and Communications - Art and Design
Scheidegger Center 2040
(636) 949 4187
DCollier@lindenwood.edu
Course Information
---

FA SEM 16
ART 25000 21
Typography
FA SEM 16
ART 31000 21
Print Design and Production
FA SEM 16
ART 31000 31
Print Design and Production
FA SEM 16
ART 32200 11
Motion Graphics
FA SEM 16
ART 41800 11
Graphic Design Portfolio
FA SEM 16
ART 46000 AR12
Exhibition
FA SEM 16
COM 37205 11
Practicum in Post-Production: Motion Graphics
FA SEM 16
COM 57705 11
Practicum in Post-Production: Motion Graphics
FA SEM 16
COM 57705 21
Practicum in Post-Production: Motion Graphics
SP SEM 17
ART 32200 11
Motion Graphics
SP SEM 17
ART 41900 11
Graphic Design Studio
SP SEM 17
ART 46000 AR12
Exhibition
SP SEM 17
ART 46500 PIF11
Art Internship
SP SEM 17
COM 37205 11
Practicum in Post-Production: Motion Graphics
SP SEM 17
COM 57705 11
Practicum in Post-Production: Motion Graphics

---
Biography
A native Missourian, Professor Darren Collier has been teaching courses in graphic design and photography at Lindenwood University since 2003. Before teaching full-time, he worked in the field as a graphic designer, design coordinator, production artist, pre-press technician, photo-restoration artist, and photographer for a decade. Outside of his academic responsibilities, he continues to pursue work as a freelance graphic artist while enjoying the outdoors, woodworking, as well as macro and night photography. He and his wife live in Wentzville, MO with their two children.
---
Educational and Professional Experience
Professor Collier has a Bachelor of Arts Degree in Studio Art with an Emphasis in Graphic Arts from Lindenwood University. In 1993, while attending college, Professor Collier began working as a junior graphic designer for a design firm in St. Charles, MO, and continued work in the design field throughout his undergraduate education. After completing his undergraduate degree, he held positions as graphic designer, senior designer, design coordinator, pre-press technician, and digital-imaging specialist. Professor Collier returned to Lindenwood for his graduate studies and terminal degree, receiving a Master of Fine Arts in Multimedia Design.

As a graduate student in 2001, he began teaching graphic design here at Lindenwood, as well as courses in photography at St. Louis County Community College's Continuing Education Program. In 2003, Professor Collier joined the department of Art and Design full-time as an Assistant Professor of Graphic Design, and is now an Associate Professor and Program Manager for our Graphic Design program.

When not teaching, Professor Collier acts as Art Director on various university projects ranging from advertisements, branding, and motion design. He also performs committee work for the Web Content Committee and the Technology Committee. Away from the university, Darren continues to offer design and photography services on a freelance basis.
---
Expertise
Professor Darren Collier has considerable expertise in print design, digital imaging, and corporate identity. While working as a full-time designer he worked with many companies to create their logo, printed collateral material, signage, and other branding.
---
Memberships
Professor Darren Collier is a member of the professional association for design, American Institute of Graphic Artists (AIGA). He also attends design industry conferences such as HOW Design Live and AIGA's Design Conference.
---
Research Interests
In recent years, Professor Collier has been actively researching type design, motion graphics, and designing mobile apps. He regularly brings information from this investigation back to the classroom to share with his students. Darren also experimented with macro and low-light photography, as well as innovative digital printing techniques.
---
Teaching Interests
Professor Darren Collier has taught all levels of graphic design curriculum, both undergraduate and graduate. He has particular interest in typography, animation, portfolio design, and designing tablet applications, and has also offered introductory and intermediate photography courses, both in digital and analog format.
---
Selected Publications
Professor Darren Collier provided art direction for the recently published iPad app,

Lindenwood Art & Design

.

This media-rich app showcases Lindenwood's Art & Design Department and provides prospective students an immersive experience of the various disciplines offered, including Graphic Design, Fashion Design, Studio Art, and Art History.

It is available for free download on your iPad

here.
---
Presentations
"Art & Design Faculty Exhibition", Group Exhibition, Lindenwood University University, Boyle Family Gallery, 2013, St. Charles, Missouri

"Art Faculty Exhibition", Group Exhibition, Lindenwood University University, Boyle Family Gallery, 2011, Saint Charles, Missouri

"Art Faculty Exhibition", Group Exhibition, Lindenwood University University, Boyle Family Gallery, 2009, Saint Charles, Missouri

"MFA Thesis Exhibition", Design and Photography Symbiosis Exhibition, Lindenwood University University, Cultural Center Gallery, 2002, St. Charles, Missouri



---