Directory
Return to Previous Page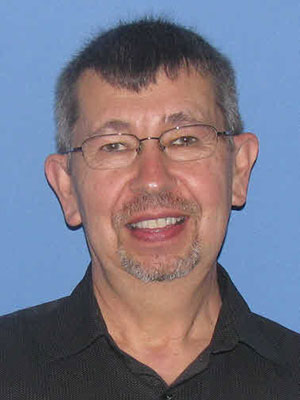 Ralston, Neil
Professor, Journalism
School of Arts, Media, and Communications - Journalism
Spellmann Center 3155
(636) 949 4761
NRalston@lindenwood.edu
Course Information
---

FA SEM 16
COM 24200 12
Basic Reporting
FA SEM 16
COM 30191 PIF
Advanced News Lab I
FA SEM 16
COM 30192 PIF
Advanced News Lab II
FA SEM 16
COM 30193 PIF
Advanced News Lab III
FA SEM 16
COM 30600 21
Advanced Reporting
FA SEM 16
COM 30900 PIF
Applied Journalism, Internet
FA SEM 16
COM 50340 11
Audience Analysis in an Interactive Age
FA SEM 16
COM 52600 21
Advanced Reporting
SP SEM 17
COM 22500 11
Photojournalism
SP SEM 17
COM 24200 13
Basic Reporting
SP SEM 17
COM 30191 PIF11
Advanced News Lab I
SP SEM 17
COM 30192 PIF11
Advanced News Lab II
SP SEM 17
COM 30193 PIF11
Advanced News Lab III
SP SEM 17
COM 30900 PIF11
Applied Journalism, Internet
SP SEM 17
COM 52500 11
Photojournalism
SP SEM 17
COM 60101 11
Communications Project

---
Biography
Neil Ralston has worked for more than 25 years as a journalist and journalism educator.

Prior to coming to Lindenwood, he taught journalism at Western Kentucky University, Northwestern State University in Natchitoches, La., and at Truman State University in Kirksville, Mo. Before he began teaching, Ralston spent several years as a reporter/photographer/editor at newspapers in the Midwest and South. His most recent full-time journalism job was for the San Antonio Light where he reported on news about federal agencies and the federal courts.

Ralston has a Ph.D. in journalism from the University of Missouri-Columbia. He earned a master's degree in journalism through the Kiplinger Program of Public Affairs Reporting at The Ohio State University in 1985. And he has earned bachelor's degrees from Northeast Missouri State University (now Truman State).

In recent years, Ralston has been active in the Society of Professional Journalists, the country's largest broad-based journalism organization, where he has served as a vice president on the Society's national board of directors. He currently serves on the board of directors of the St. Louis professional chapter of SPJ.
---