Directory
Return to Previous Page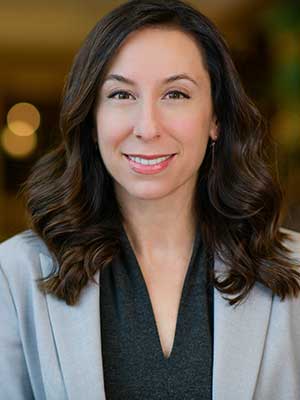 Zweier, Tricia
Assistant Professor, Dance
School of Arts, Media, and Communications - Dance
Scheidegger Center 2030
(636) 949 4547
TZweier@lindenwood.edu
Course Information
---

FA SEM 16
DAN 10022 11
Contemporary I: Advanced Level
FA SEM 16
DAN 17100 OL01 ONLNE
Dance as an Art (GE-FineArt/CrsClt)
FA SEM 16
DAN 17100 OL02 ONLNE
Dance as an Art (GE-FineArt/CrsClt)
FA SEM 16
DAN 20022 11
Contemporary II: Advanced Level
FA SEM 16
DAN 26000 21
Anatomy for Dancers
FA SEM 16
DAN 30022 11
Contemporary III: Advanced Level
FA SEM 16
DAN 37100 LSTUT
Dance in the 21st Century (GE-FineArt/CrsClt)
FA SEM 16
DAN 40022 11
Contemporary IV: Advanced Level
SP SEM 17
DAN 10022 11
Contemporary I: Advanced Level
SP SEM 17
DAN 10032 21
Jazz I: Advanced Level
SP SEM 17
DAN 20022 11
Contemporary II: Advanced Level
SP SEM 17
DAN 20032 21
Jazz II: Advanced Level
SP SEM 17
DAN 30032 21
Jazz III: Advanced Level
SP SEM 17
DAN 37100 OL01 ONLNE
Dance in the 21st Century (GE-FineArt/CrsClt)
SP SEM 17
DAN 40032 21
Jazz IV: Advanced Level

---
Biography
Tricia Zweier was born in Manahawkin, New Jersey where she received early training in dance from Eileen Juric (Chicago Lyric Opera Ballet), Phyllis Papa (Atlantic City Ballet), Karen Kirchner, and Delbert Anderson, before exploring the synthesis of dance and kinesiology with Nancy Fields at The Richard Stockton College of New Jersey. After performing as a lead dancer and dance captain with Carnival Cruise Lines, she fulfilled interests in higher education, and has relocated to St. Charles to teach as an Assistant Professor of Dance while continuing to dance professionally with Leverage Dance Theater (St. Louis, MO).
---
Educational and Professional Experience
Professor Zweier has a BS in Biology from The Richard Stockton College of New Jersey, an MS in Kinesiology (Motor Behavior), and an MFA in Dance (Choreography) from The University of North Carolina at Greensboro. Before relocating to St. Charles, MO, she taught at UNC-Greensboro and Wake Forest University (Winston-Salem, NC). She has performed works by Merce Cunningham, Mark Dendy, Ann Dils, Ali Duffy, John Gamble, Martha Graham, Hanya Holm, Eileen Juric, Karen Kirchner, Kelly Ozust, Phyllis Papa, David Parsons, Melissa Pihos, Jan Van Dyke, and Nejla Yatkin, amongst others.
---
Awards
Kristina Larson Excellence in Choreography Award - 2010

American Kinesiology Association Graduate Scholar Award - 2011
---
Memberships
Professor Zweier is a member of the Congress on Research in Dance, an organization that encourages dialogue around embodied and discursive approaches to dance research. She is also a contributor to the Dance Kinesiology Teachers Group, whose goal is to share and promote growth in the areas of dance kinesiology, injury prevention, and related subjects to dancers, and the International Association of Dance Medicine and Science, which enhances the well-being of dancers through the cultivation of scientific and educational research.
---
Research Interests
Choreographic Research: Embodied research in areas of representation, depiction, and perception inform her current choreographic efforts. Future projects include explorations of "power" as an impetus, and the zeitgeist of women during WWII.
---
Presentations
'Tracing' the body to promote effective movement patterns in dancers: moving knowledge. The International Association of Dance Medicine and Science. 2013

How has technology been used successfully in teaching dance kinesiology? The Dance Kinesiology Teachers Group. 2013
---