Directory
Return to Previous Page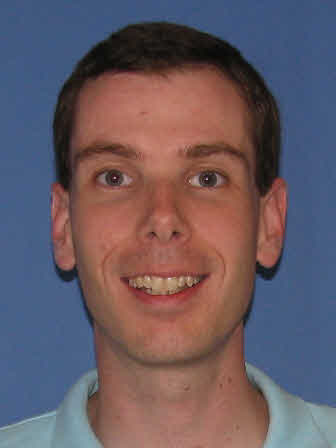 Butler, Timothy
Chaplain
Instructor
Student Development
Evans Commons 3110
(636) 627-2935
tbutler@lindenwood.edu
Course Information
---

FA SEM 15
CMS 12000 10
Introduction to Christian Theology
FA SEM 15
LUL 10100 05
Freshman Experience
FA SEM 15
LUL 10100 12
Freshman Experience
FA SEM 15
LUL 10100 23
Freshman Experience
FA SEM 15
LUL 10101 H03 HON
Honors Freshman Experience
JAN TRM 16
CMS 35000 JAN1
Apologetics
SP SEM 16
CMS 31500 10
Advanced Theology: Developments in the Church

---
Biography
Rev. Timothy R. Butler serves as University Chaplain at Lindenwood and teaches in the Christian Ministry Studies and Religion departments. He has served as chaplain since January 2013 and has taught at the university since 2011.
---
Educational and Professional Experience
Prof. Butler earned a BA in English Literature and Religion (with a minor in Philosophy) from Lindenwood University. He has an MDiv (Master of Divinity) from Covenant Theological Seminary and is presently pursuing a PhD in Reformation Studies from Concordia Seminary - St. Louis. He has served in a variety of ministry capacities and was ordained as Pastor of Discipleship at Grace Presbyterian Church in Cottleville, MO in 2012. He also worked as an online journalist from 2001-2012.
---
Memberships
Prof. Butler is a member of the American Academy of Religion (

www.aar.org

) and is an ordained Teaching Elder in the Missouri Presbytery of the Presbyterian Church in America (

www.pcanet.org

).
---
Research Interests
Prof. Butler is a theologian and church historian with a particular focus on the period of the Reformation and Renaissance. His dissertation research is focused on the Strasbourg Reformer Martin Bucer; his research interests have also included the theological works of John Calvin, Thomas Aquinas and Karl Barth. Prof. Butler is interested in the Conciliarist movements in the Medieval and Reformation periods; the interaction of literature and theology; and the application of literary criticism to Biblical interpretation.
---
Teaching Interests
Prof. Butler teaches a variety of subjects revolving around theology, religion and ethics, including CMS 12000, an introductory course on Christian Theology and REL 15000, a general education course on the World Religions. He also teaches LUL 10101H, an orientation course for honors students that employs an interdisciplinary approach and utilizes notable texts from figures such as Aristotle and John Henry Cardinal Newman.
---
Selected Publications
Book Review: "Robert Wright. The Evolution of God (2009)." Journal of International and

Global Studies. 1.2 (2010): 183-186.

Book Chapter: "Commanding Unix." The Mac OS X Snow Leopard Bible. Indianapolis: John Wiley & Sons,

2009.
---
Presentations
Forum Presentation: "The Mind of the Church and the Mind of Scripture: an Examination of the Development of Conciliar Theology." The Theological Fellowship at Covenant Seminary. Covenant Theological Seminary. 21 January 2014.

Working Paper: "Economics, Justice and the Quest for Sustainable Development."" Student

Working Paper 1. Institute for the Study of Economics and the Environment. 1 May

2006.


Forum Presentation: "The Pluralism Project." Coffee Conversations in Philosophy and

Religion. Lindenwood University. 18 April 2006.
---