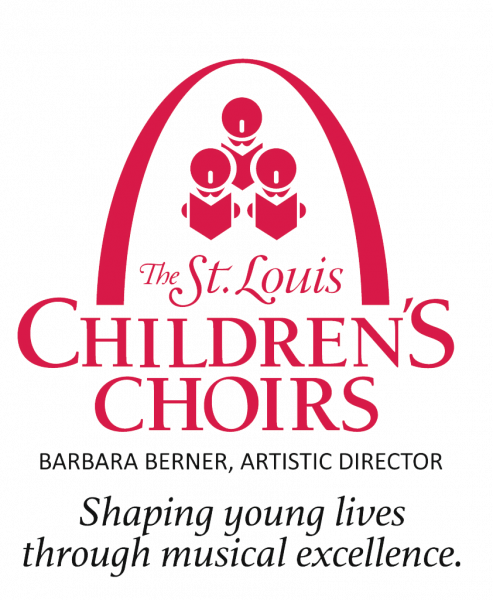 You are warmly invited to come hear 450 young singers, ages 6-18, perform in the final concerts of the 2016-2017 season. These talented students bring their artistry and love of classical, sacred, contemporary, and world music to the stage for everyone to enjoy. As young ambassadors, The St. Louis Children's Choirs have performed at Lincoln Center, Carnegie Hall, and around the world.
The St. Louis Children's Choirs offers young artists world-class performance opportunities and a choral music experience that emphasizes musical excellence and character education. Under the leadership of Artistic Director Barbara Berner, an outstanding music faculty teaches students to sing as poised young professionals and to grow into confident and creative young leaders.
Singers in the Music Makers, Children's Choir 1A, Chorale 2A/2UC, and Choristers ensembles will perform at 2:00 p.m.
Singers in the Children's Choir 1B/1UC, Concert Choir, and Young Men's Chorus ensembles will perform at 7:00 p.m.
Both performances will take place in the Lindenwood Theater at the J. Scheidegger Center for the Arts.
Ticket Prices:
Adults $20
Children (age 5-18): $10
Please note:
Graduating seniors pre-sale tickets will go on sale Monday, March 27, 2017. General public tickets will go on sale Monday, April 3, 2017.
You may choose your own seats when ordering tickets. If accommodations are needed for a wheelchair or limited mobility, please mention at the time of purchase so box office staff can find the best available seats to fit your needs.
No one will be admitted to the concerts without a valid ticket.
Children 5 years and above are encouraged to attend. Children under 5 years will not be admitted into the performance hall. Please arrange alternate care for infants and young children and inform guests you may invite of this policy.
The Children's Choirs and J. Scheidegger Center Box Office are not responsible for lost tickets.
All sales are final. No refunds. Seats are non-exchangeable once purchased.