Michael, a self-described futurist and undying optimist, was appointed as the 22nd president of the Lindenwood University System on June 1, 2015.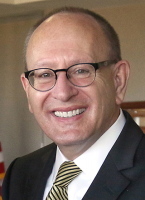 Prior to his appointment by the Lindenwood Board of Trustees, Michael served as president and a professor at Emporia State University and senior vice president and a professor at Texas Tech University.
Michael holds a Doctor of Philosophy (Ph.D.) from the University of Kansas, an Educational Specialist (Ed.S.) from Pittsburg State University, and a Master of Science (M.S.) and Bachelor of Science (B.S.) from Western Illinois University.
Michael has overall responsibility for Lindenwood University including campuses in St. Charles, Missouri and Belleville, Illinois along with six academic services centers in Missouri and Illinois. Michael's leadership team includes: Brett Barger, Campus President (Belleville), Marilyn Abbott, Provost and Vice President for Academic & Student Affairs, Deb Ayres, Vice President for Human Resources, Diane Moore, Vice President for Operations, Kelly Moyich, Title IX Coordinator, TJ Rains, Vice President for Information Technology/CIO, Frank Sanfilippo, Vice President for Fiscal Affairs/CFO, Stefani Schuette, Executive Assistant to the System President, Brad Wachler, Vice President for Intercollegiate Athletics, and Terry Whittum, Vice President for Enrollment Management.
Michael serves on a number of boards and advisory councils including: St. Charles County Partners for Progress Board of Directors, St. Charles Economic Development Council Board of Directors, St. Louis Zoo Association Board of Directors, and United Way of Greater St. Louis Board of Directors, along with a number of professional associations including: Council of Independent Colleges, Delta Tau Delta Educational Foundation Board of Directors, and serves as a Team Leader and Peer Reviewer for the Higher Learning Commission. Michael is also a 2016 graduate of the FBI Citizens Academy (St. Louis).
Lindenwood employs more than 1,800 full-time and part-time faculty and staff and enrolls over 6,400 undergraduate students within 83 academic programs and over 2,800 graduate students within 46 academic programs. The Lindenwood University system is the home of more than 75 athletics teams, between St. Charles and Belleville campuses, competing in the NCAA/MIAA, NAIA, and 23 other conferences.
Michael and his wife, Karen, enjoy the confluence between the Missouri and Mississippi rivers, the City and County of St. Charles, the City of Belleville and St. Clair County, and the rich culture of the Greater St. Louis area. Michael and Karen are loyal Lions and Lynx fans and now loyal Cardinals and Blues fans!
Contact the President's Office
Stefani Schuette
Executive Assistant to the President
sschuette@lindenwood.edu
(636) 949-4916
Jaygan Eastman
Administrative Assistant
jeastman1@lindenwood.edu
(636) 949-4900
President's Office
Lindenwood University
Library and Academic Resources Center (LARC)
209 S. Kingshighway
St. Charles, MO 63301

Administrative Office
Monday-Friday: 8 a.m. to 5 p.m.
(636) 949-4900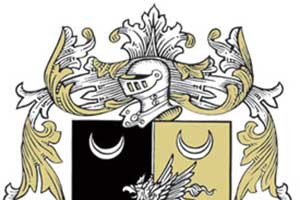 REAL EXPERIENCE. REAL SUCCESS. Enhancing lives through quality education and professional preparatory experiences.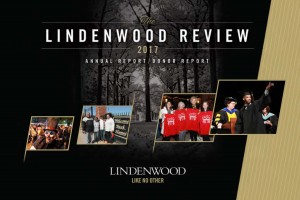 This publication highlights Lindenwood's top stories and developments over the past year, as well as a detailed breakdown of the university's financial status over the year.