Lindenwood University alumna Racheal Beard, who founded Lindenwood Belleville's cheerleading program five years ago, has returned to lead the Lynx cheer squad.
"When I left the first time, I really didn't want to leave, and I never fully went away," explained Beard, who stepped down to focus on a new job as a nursing professor at another university. "I'm so glad to have the opportunity to come back and pick up where I left off."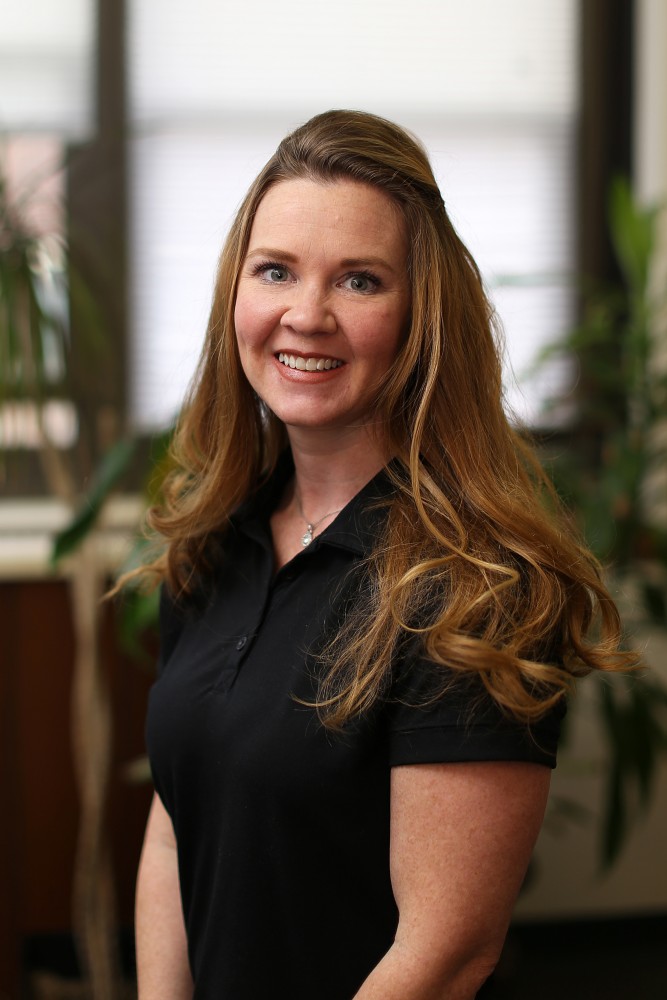 Beard (EdD, '13) recently left her job as a professor to work as a nurse for the St. Louis Veterans Healthcare System, which re-opened the door for her to lead the Lynx cheer program. Beard, who will become the head cheerleading coach March 1, said she couldn't pass up the opportunity to pursue her two career passions: working with veterans and building a top quality cheerleading program at Lindenwood Belleville.
"I wouldn't come back if I weren't going to be able to commit long term," Beard said of her return. "I have big short- and long-term goals. I've always felt that I had a responsibility to the program. I'm so excited to be back."
When Beard stepped down as director, the Lynx cheerleading program included 50 students, but that number has dwindled to 13 over the past couple of years. The first order of business is to build the number of participants back up by recruiting top-quality athletes to the university.
"Within the next year, I want to have not one but two competitive squads," Beard said of her plans. "I'd like to have one competing in the National Association of Intercollegiate Athletics and the other competing in the Universal Cheerleading Association. In the next two to three years, I would like to be recognized as a top-three finisher in the NAIA national championship competition. I want us to be known in the cheerleading world as a high-quality squad."
While those sound like ambitious goals, Beard said it won't be as difficult as it was to get the program off the ground in her first stint as cheer director.
"We had our very first meeting in 2011, and I remember that we had three people show up," Beard recalled about the humble beginnings of Lindenwood Belleville cheerleading. "We pulled students that were already on campus into the program so we could have a presence at basketball games and ended up with 12 people that first season."
By the next year, the program was recruiting experienced cheerleaders and doubled in size to 24 members. Football games were added to the cheer squad's agenda, and the group appeared in its first cheerleading competition that year, taking fifth in a tournament at Daytona, Fla.
Beard is optimistic things will grow quickly with the foundation of the program already established.
"We're really focused on improving colligate cheer opportunities for local high school seniors," Beard said. "The NAIA is the only organization that officially recognizes cheerleading as a sport. So, Lindenwood Belleville is the only school in the metro-east that can provide cheerleaders with the benefits of participating in college athletics."
Most other universities' cheer programs are student activities, not official sports with scholarships, competitive schedules, and athletic eligibility standards.
Beard would like to return the cheer program to 50 members, including all-girl and co-ed teams. Anyone who is interested can reach Beard for more information at RBeard@lindenwood.edu.