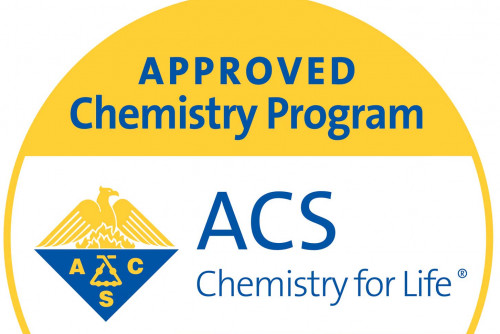 Starting with the 2019-20 catalog, students earning the B.S. in chemistry degree will carry the American Chemical Society accreditation on their degrees. Lindenwood University is now one of the only undergraduate universities in the St. Louis area to hold ACS accreditation.
Attaining the ACS accreditation has been an extensive process, dating back to spring 2015, when the original pre-approval application was submitted. Since then, Dr. Darla Jia and Dr. Jennifer Firestine have traveled to the ACS national meeting in Boston to meet with the Committee on Professional Training to defend the application and answer any questions they might have. Subsequently, a site visit took place and the resulting report was submitted to the committee, which voted unanimously to approve accreditation for Lindenwood University.
Firestine said the chemistry faculty, supported by the administration, are very proud to provide this level of quality to the students.
"This approval means that as students leave Lindenwood University, others will know the quality of the program," Firestine said.