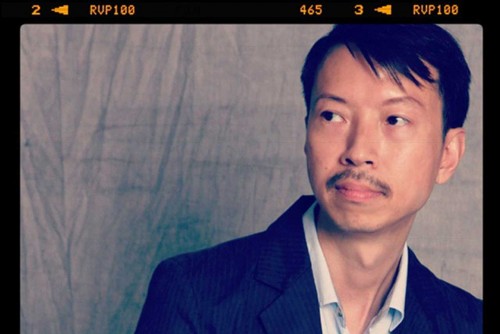 David Yeung, professor and department chair of the International Foundation Course Studio at the China Central Academy of Fine Arts in Beijing, will make a weeklong visit and presentation to the Lindenwood University Fashion Business & Design Program, including a series of master classes for Lindenwood students and a Feb. 2 presentation open to the public.
Fashion Business and Design students will learn from Professor Yeung during daily master class instruction Monday, Jan. 29, through Friday, Feb. 2, from 9 a.m. to 4 p.m.
In collaboration with the Robert W. Plaster School of Business & Entrepreneurship and the Hammond Institute for Free Enterprise's Duree Center for Entrepreneurship. Yeung will present on the topic, "How to approach life and business with an entrepreneurial mindset," on Friday, Feb. 2, 2018, from 1 to 3 p.m. in Harmon Hall's Dunseth Auditorium. Light refreshments will be available during Yeung's book signing before and after the presentation. This event is free and open to the public.
David Yeung was born in Hong Kong. After graduation from Northumbria University in the UK, majoring in fashion, he worked as a design practitioner. After 1997, he worked in design education and became a program leader in fashion design in Hong Kong. In 2009, he achieved an M.A. in design management and worked in the UK and Izmir in Turkey and did online teaching at the Academy of Art University in the U.S.A. From 2014 onward, he worked in China and was a course leader in an international art and design program at Beijing Institute of Fashion Technology.
He was also appointed by Edexcel in the UK as a part-time international external examiner to maintain a quality assurance of art and design program. In Sept 2010, he launched his first fashion reference book, Fashion is Cool, in Hong Kong, and in May 2013 the book was revised by Tsinghua University Press and launched in China. His second reference book, Fashion is Luxe, was launched in May 2016 and was published by Tsinghua, too. Yeung has participated in many scholarly presentations in the U.S., China, Hong Kong, and South Korea. He is also interested in socially responsible design in fashion and wearable technology. Currently, he is head of the International Foundation Course Studio at the Central Academy of Fine Arts in Beijing.