Kerry Cox, director of Student Life and Leadership at Lindenwood University, has received from Power Performers the 2011 Event Planner of the Year Award in the Most Memorable Event category. The New York-based entertainment agency selected Cox for his work on the "Robert Channing- The World's Greatest Mind Reader and Hypnotist" event that took place at the university in 2011.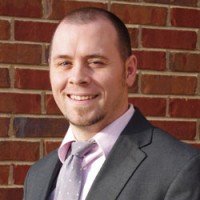 Cox was chosen for the honor from among more than 4,000 of his peers at college campuses nationwide. Criteria for the award included event organization, originality of theme, audience response, and planner professionalism.
"I'm surprised, honored, and excited to receive this award," said Cox. "But I have to give credit to my co-workers Ben Mullins and Giang Tran, along with our graduate assistants. They deserve a ton of praise for all they do in pulling these events together, and I couldn't do it without them."
The Lindenwood Student Life and Leadership Office plans approximately 30 events annually and also assists the school's 70-plus student organizations with the staging of events each year. Crowds have regularly numbered in the thousands for functions ranging from concerts by the Plain White T's and Switchfoot to performances by top comedians such as Dan Cummins.
"One of our main roles is to provide entertainment and relaxation opportunities outside the classroom," Cox said. "The events instill pride in the university among our students."