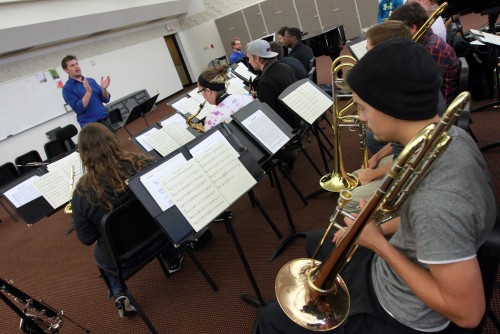 Lindenwood University will host the fourth annual Lindenwood University Jazz Festival on April 8 from 8 a.m. to 8 p.m. in the J. Scheidegger Center for the Arts.
Approximately 300 students are expected to take part in the festival, with 17 bands from 11 high schools participating. Each visiting band will perform for 30 minutes while three adjudicators record comments during the performance. The adjudicators will then hold a clinic for each band following the conclusion of its performance.
The adjudicators include Brad Goode, trumpet player and part of the jazz faculty at the University of Colorado—Boulder; Greg Yasinitsky, tenor sax player and director of the School of Music at Washington State University; Emma Dayhuff, bass player and freelance musician in New York City; and Lindenwood's own guitar instructor, Brian Vaccaro.
During the lunch break, Lindenwood jazz instructors will offer specialized master classes that are free to attendees. Also during the break, the Lindenwood University Jazz Orchestra and a combo composed of the festival clinicians will perform.
All performances are free and open to the public.