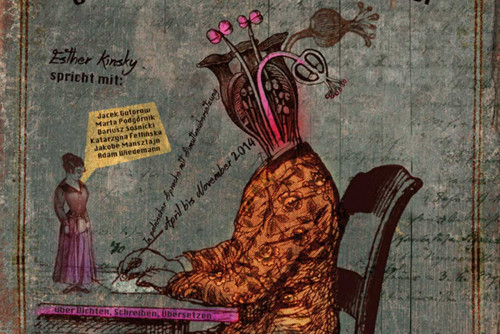 Lindenwood University's J. Scheidegger Center for the Arts will host an International Poster Design exhibition featuring the work of Polish artist Kaja Renkas and her colleagues, Katarzyna Kroczek-Wasinska and Malgorzata Luczczak, from Oct. 7 to Nov. 8, 2019, in the center's Boyle Family Gallery.
Renkas, Kroczek-Wasinska, and Luczczak will present a lecture on their work at an opening reception from 6 to 8 p.m. on Oct. 24. The exhibit will include over 30 poster designs by the internationally renowned artist, in addition to the other works.
Since the 1950s, posters from the Polish Poster School have significantly influenced the international development of graphic design in poster art. Today, Polish artists like Renkas are at the forefront of poster innovation with new technology, such as augmented reality and game design.
The exhibition's timing is significant, as it exemplifies Lindenwood's new Art and Design program, which focuses heavily in the game design and other digital media.
"The Lindenwood Art and Design program is thrilled to collaborate on the augmented reality poster exhibition with three renowned members of the faculty of the University of Silesia from Katowice, Poland," said John Troy, senior professor art and design. "Besides the opportunity to showcase the best of international poster design, the exhibition is a perfect complement to the direction of the new Art and Design program."