Anti-hunger innovator and author Robert Egger will appear at Lindenwood University at 1 pm. on Wednesday, Feb. 20, as part of the school's annual Sibley Day personal enrichment event. He will deliver the keynote address, "Rocking Life and Making Change: Championing Innovation for the Greater Good" in the Bezemes Family Theater, located in the school's J. Scheidegger Center for the Arts.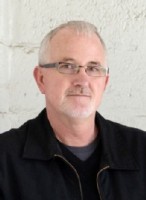 Egger is the founder and president of DC Central Kitchen, the country's first "community kitchen," through which food donated by hospitality businesses and farms is used to fuel a nationally recognized culinary arts job training program. Since opening in 1989, the kitchen has produced more than 23 million meals and helped 800 men and women gain full-time employment.
In Washington, D.C., Egger served as chair of the Mayor's Commission on Food and Nutrition and as founder of Street Sense, a newspaper for the area's homeless population. He was also co-convener of the first Nonprofit Congress, which took place in 2006. He currently serves on the boards of nonprofit organizations such as Back On My Feet, the Philanthropic Collaborative, and World Central Kitchen.
Egger's book on the non-profit sector, Begging for Change: The Dollars and Sense of Making Nonprofits Responsive, Efficient and Rewarding for All, was published in 2004. It received the Alliance for Nonprofit Management's 2005 McAdam Book Award in the category of Best Nonprofit Management Book.
Egger was named to the Non Profit Times list of the "50 Most Powerful and Influential" nonprofit leaders from 2006-2009. He received the James Beard Foundation Humanitarian of the Year Award in 2004 and the Restaurant Association of Metropolitan Washington's Lifetime Achievement Award in 2007. He has been named an Oprah Angel, a Washingtonian of the Year, a Point of Light, and one of the Ten Most Caring People in America by the Caring Institute.
Egger's presentation at Lindenwood University is free and open to the public. Registration is not required. For more information, contact Julie Turner, Associate Professor and Chair of Nonprofit Administration, at (636) 949-4652 or jturner@lindenwood.edu.