The Lindenwood University-Belleville Athletic Department and Athletic Director Ryan Kaiser are pleased to announce Vincent Meninno as the Lynx men's basketball coach.
"After careful review of over 170 applications, we believe we've found the right guy in Vincent Meninno," stated Kaiser. "Vincent is a young professional in the basketball world who has tremendous upside potential, and we're excited what he can bring to Lynx Nation. We can't wait for him to hit the ground running."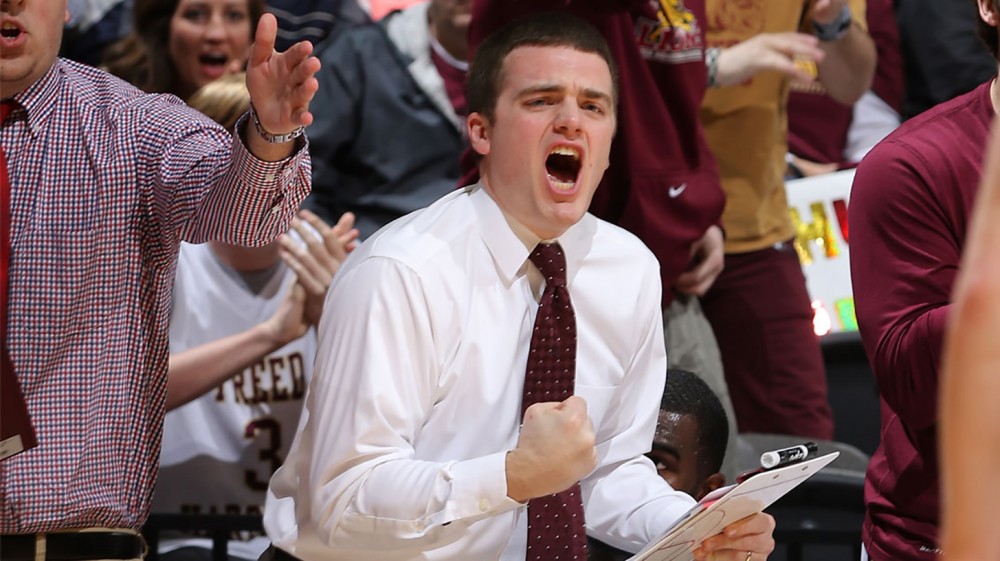 Meninno, a Newbury, N.H., native, joins Lindenwood Belleville after spending the last four years as an assistant coach at Freed-Hardeman University, where he helped lead them to three straight NAIA national tournaments and a combined record of 101-30.
"First off, I'm incredibly thankful to Lindenwood Belleville President Dr. Brett Barger, Director of Athletics Mr. Ryan Kaiser, and the search committee for giving me this opportunity," said Meninno. "I feel very blessed, and I'm excited about the opportunity here at Lindenwood Belleville. I'm ready to get started and get to work."
Meninno received his bachelor's degree in exercise science at Appalachian State University in 2010 and a master's degree in sports management from East Tennessee State University (ETSU) in 2012.
While at Appalachian State, Meninno served for two years as an undergraduate manager for coaches Houston Fancher and Buzz Peterson. Then, he moved on to ETSU for two years, where he was a graduate assistant under Head Coach Murray Bartow. The team also went to the semifinals of the CIT and finished the year with a record of 24-12.
"I have strong Christian beliefs, and we're going to be very structured and disciplined," Meninno said. "We're going to be dedicated to playing hard, smart, and together on the court. Off the court, it's about being the best people we can be in the community. I'm here to help the guys have the best college experience they can, spiritually, socially, athletically, and academically."
To learn more about lynx athletics, visit www.lindenwood.edu/belleville/athletics.