Lindenwood offers classes at multiple locations across the St. Louis area.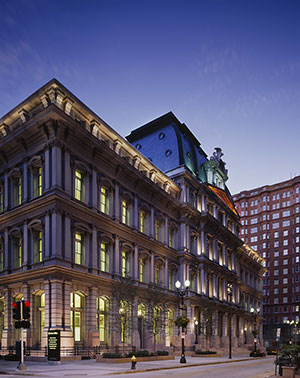 Services available at the Old Post Office Learning Center in St. Louis city include math tutors by appointment, faculty advisors, and an office staff available for student support.
Admissions Counselor
Rachel Frisch
(636) 627-6655
RFrisch@lindenwood.edu
Directions to the St. Louis City - Old Post Office Learning Center
Old Post Office
815 Olive St. Suite 20
St. Louis, MO 63101
P: (636) 627-6650
F: (314) 621-2879
Parking Access
9th Street Garage Access
911 Olive Street
St. Louis, MO 63101

The entrance for Lindenwood University parking is located on Olive Street between N 10th Street and N 9th Street.
Need Help? Try Our
Service Finder