Dr. Kristy Tucciarone
Dr. Kristy Tucciarone, also known as Tucc, is a Professor of Advertising and Strategic Communications, as well as the Program Chair. She teaches the advertising curriculum and advises the student organization ADSPRC-A Student Chapter of the American Advertising Federation (AAF). In addition, Dr. Tucciarone is an active member of the American Advertising Federation and serves on the Board of Governors for AAF-Ad Club St. Louis. During her 20 years of teaching, Dr. Tucciarone has been recognized for her contributions to higher education and the surrounding community. She has been honored with the following: Emerson Excellence in Teaching Award, Faculty Excellence Awards, "Thirty Leaders in Their Thirties," American Advertising Federation District 9 Faculty Educator of the Year, and American Advertising Federation Advisor of the Year.
Since joining Lindenwood University in 2014, her students have been honored with numerous accolades including: National ADDY awards, District ADDY awards, St. Louis ADDY awards, the National Student Advertising Competition Judges Citation Award, Most Promising Multicultural Student award, Alpha Delta Sigma Honor Society, and advertising scholarships.
Dr. Tucciarone's research has been published in College Student Journal, College and University, The Community College Enterprise, Journal of Advertising Education, Journal of Public Scholarship in Higher Education, and The Popular Culture Studies Journal. She has also presented scholarly works at the following conferences: American Educational Research Association (AERA), American Culture Association/Popular Culture Association (ACA/PCA), Association for the Study of Higher Education (ASHE), National Association of Student Personnel Administrators (NASPA), Missouri Academic Advising Association (MACADA), Midwest Popular Culture Association, St. Louis History Museum 1968 Exhibit, and Innovative Educators: Best Practices in Recruitment and Marketing (webinar). In addition, she served as a Reviewer for the Journal of Advertising. Furthermore, she served as an expert contributor to the St. Louis Beacon, BBC, and WalletHub.
Before beginning her teaching career, Dr. Tucciarone worked for the world's largest brewer, Anheuser-Busch, in a public relations capacity. In addition, she worked for an advertising and public relations agency, and the largest direct marketing company as recognized by Ad Week. Some prominent clients included: Blue Cross Blue Shield of Florida, Chevys Mexican Restaurants, Crazy Fish, Office Depot, Privacy Guard, Maggie O' Brien's Restaurant and Pub, Montgomery Ward, Harry's Restaurant and Bar, Schneithorst's Restaurant, and Station Casino St. Charles.
Jim Steward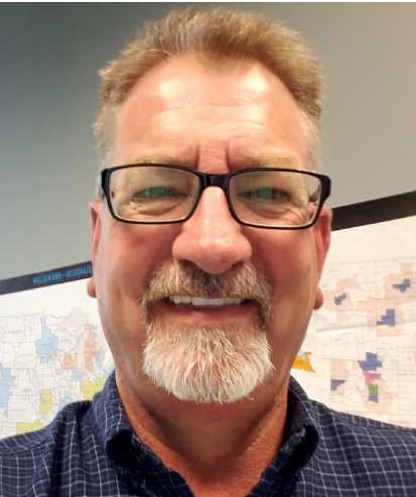 Jim Steward has over 35 years of advertising experience in media planning and buying, account service, and media sales. Jim spent his first five years in media planning and buying for Purina Dog Chow, Monsanto, Jack-In-The-Box, Butcher's Blend, and more. This experience was followed-up by another 5 years of selling television advertising, and then 2 years as an Account Supervisor for KFC (Midwest Region).
Realizing media was what he enjoyed most, this is where Jim decided to focus his energy. For the past 23 years, he has been a Partner/Owner at DICOM Marketing which services accounts that include: The St. Louis Zoo, SLAM (St. Louis Art Museum), Dobbs Tire & Auto, Shelter Insurance, Gateway Arch, Dierbergs, KMOV television, Casino Queen, and many more local, regional, and international accounts. Jim's goal is to teach "real-world" media planning, buying, and selling based on modeling, research, data, and strategy with a true understanding of online advertising.