Biographical and Contact Information for Dr. Lawrence Miller
Contact Information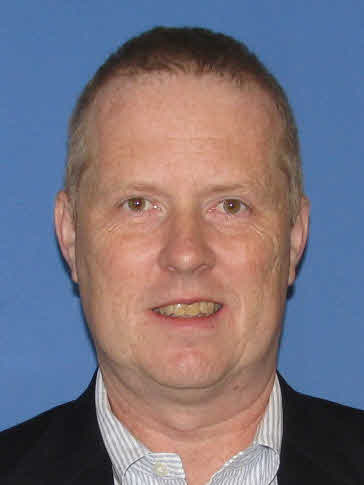 Lawrence Miller, Ph.D.
Associate Professor
Computer Science and Mathematics
Young Hall 315A
Lindenwood University
208 S. Kingshighway
St. Charles, MO 63301
636-627-2504
lmiller@lindenwood.edu
Biographical Information
Dr. Lawrence Miller received his B.A. in Computer Science (with a 2nd major in Mathematics) from the University of Texas at Austin in 1986. He worked at Texas Commerce Bank in Austin, TX from 1987 to 1989 as the MIS Coordinator for Vice President's Office – Banking Department where his duties included designing and implementing menu-driven 4G database Real Estate Information Retrieval software and PC based Financial Loan Calculation Tools, as well as managing database information for a Real Estate Loan Portfolio of $200+ Million. Dr. Miller left Texas Commerce Bank in 1989 to pursue graduate studies in Math and Computer Science.
He was an Assistant Instructor at Southwest Texas State University from 1989 to 1990 teaching courses in Mathematics and Computer Science. He received his M.S. in Computer Science (with a minor in Mathematics) from Southwest Texas State University in 1991. His Master's thesis was entitled "Implementation Independent Data Structures for Heterogeneous Sets and Sequences."
Dr. Miller was a Systems Administrator and Director of the Office of Systems Administration in the Department of Computer Science at the University of Houston from 1992 to 1997 where he was responsible for an office staff of 4 in all aspects of network administration, and UNIX and PC systems administration, managing and configuring hardware, software, and the communications network for the CS department's PCs and Unix workstation clients and servers (150+ machines), making purchasing decisions for new equipment to enhance department's network of computers, and designing and implementing network security policies and strategies, and performance and stability enhancements for departments communications network. Dr. Miller was also a Teaching Fellow in Computer Science at the University of Houston from 1995 to 2000, where he taught courses in Computer Networks, Introduction to Computer Science, and Introduction to Computers. He received his Ph.D. in Computer Science from the University of Houston in 2001. His dissertation was entitled "Admission of Prioritized Real-Time Calls in an ATM Network."
Prior to joining the faculty at Lindenwood University as an Associate Professor in 2011, Dr. Miller Spent 10 years as an Assistant Professor at the University of Toledo. During that time, he was the Director of SimNet Laboratory, a Founding Board Member and Associate Director of the International Accelerated Radical Innovation Institute (IARII) at the University of Toledo, and Associate Director of the Manufacturing Value Chain Science (MVCS) Center at the University of Toledo. He also collaborated on externally funded research totaling over $2.4 Million in three major lines of research, including: Computer Networks, Manufacturing Value Chain Sciences, and Accelerated Radical Innovation.
Since 1989, Dr. Miller has taught a number of courses, including:
Computer Networks
Data Communications
Wireless Communications and Networks
Protocols for Computer Networks
Software Quality Engineering
Advanced Systems Programming
Systems Programming
Operating Systems and Systems Programming
Operating Systems Design
Operating Systems Organization
Organization of Programming Languages
Non-Linear Data Structures
Linear and Discrete Structures
Discrete Structures
Java
Introduction to Computing in C/C++
Introduction to Programming
Data Structures II
Advanced Computer Architecture
Computer Architecture
Digital Design
Graduate Seminar
Senior Design
Project Management and Practice
Introduction to Computer Science (using C)
Introduction to Computer Science (using Python)
Introduction to Computer Science (using JavaScript)
Introduction to Computers
Computer Literacy
Basic Statistics
Quantitative Methods for Business
Basic Mathematics
Dr. Miller has also taught over 80 Independent Study Courses. In addition, Dr. Miller has supervised the completion of 23 M.S. Theses and over 60 M.S. Projects.