The Center for Experiential Learning invites you to learn about student experiences including internships, practicums, research, study abroad, service learning, and more.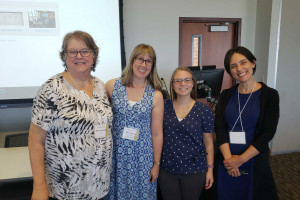 6th Annual GIS Day
Lindenwood University hosted its sixth annual GIS day Tuesday, October 1 at the Spellmann Center. GIS Day, a national event, provided an opportunity to showcase the varied applications of Geographic Information Systems in the St. Louis region.  Lindenwood students from the spring 2019 Advanced GIS course (GEO 30000) presented their service-learning project. The collaborative project allowed the St. Louis Foodbank to use Lindenwood students' determinations to easily influence future decisions within the organization. Additionally, fifteen exhibitors, including the Missouri Botanical Garden, the City of St. Charles, and ESRI, demonstrated to students the many ways GIS can be used to understand and analyze spatial patterns. Pictured: Jean Jeanotte (Esri), Tara Vansell (GIS Lab Manager), Katie Wiesehan (Lindenwood Alumni), Pinar Tukar (St. Charles County)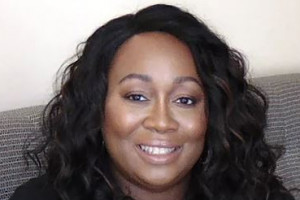 Lisa Holmes - Alumna Highlight
Lisa Holmes graduated from Lindenwood University with her Bachelor of Arts degree in human resource management in 2002 and her Master of Arts degree in 2003. With over 30 years experience in human resources, Holmes has compiled her experiences and written a book, Job Hunting. NOW What? The book helps people hone their professional skills and offers advice on job hunting in their desired fields. Holmes credits her writing abilities to her time as a Lindenwood undergraduate student. "I have very fond memories of my time at Lindenwood. The professors had a wealth of real-world experience and were really focused on students' success. In my undergraduate program, we were required to write a 50-page paper. My professor suggested I develop a strategy in my writing, and I used that same strategy to write my book."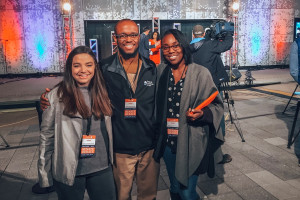 Nine Network's Community Early Education Department Intern
Anna Costello (pictured left), a Lindenwood senior majoring in public health, is gaining "Real Experience" in community education. This fall, Costello is interning in Nine Network's Community Early Education Department. Nine Network is taking steps to serve low-income families in the St. Louis region through a grant funded initiative that focuses on education. The program is called "Ready to Learn." Although Costello's experience at Nine Network has focused on community education, Anna's internship also offered her the opportunity to work the Josh Hawley vs. Claire McCaskill debate in October. Costello, a native of Florida, said that the debate offered her the chance to "see the sausage be made - to learn more about the political initiatives and culture in the state of Missouri." Costello was involved in preparation for the debate and was able to watch the actual debate in person. As a member of the watch party, she got an insider's feel for how the people of Missouri felt about each candidate.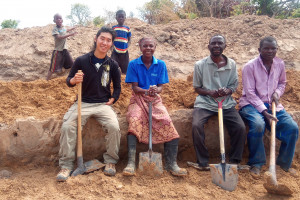 Samuel Rudloff - Alumnus Highlight
Samuel Rudloff, a 2016 marketing graduate, is currently serving in the United States Peace Corps as a health volunteer in the Kapolyo village in Zambia. Rudloff's time in the Peace Corps started in June 2017 and will end in August of 2019. While living in Zambia, Rudloff has completely submersed himself in a different culture by living with a host family, interacting with the local community, and learning the local language, Bemba. As a health volunteer, Rudloff assists in matters of maternal/pediatric health, malaria prevention, HIV/ AIDS awareness and positive living, along with other health concerns. Rudloff said, "My business courses at Lindenwood helped me pinpoint my village's needs and create action plans with community leaders in health -related issues."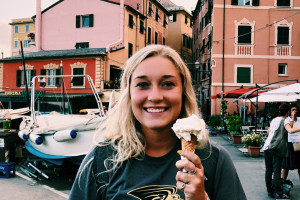 Allyson Clancy - Clinical Fellowship in Genoa, Italy
Allyson Clancy, a biological sciences student, received the experience of a lifetime during her clinical fellowship in Genoa, Italy. While in Genoa, Clancy lived with three other fellows, all students from different U.S. universities. Each morning, Clancy shadowed various doctors in the hospital from 7 a.m.to 1 p.m. Clancy's shadowing experiences included multiple departments within the hospital including general surgery, oncology, orthopedic surgery, plastic surgery, and bariatric surgery. While the Italian language presented itself as a temporary barrier, Clancy noted that it inspired her to work extra hard while completing her observation hours. She learned multiple communication skills to add to her clinical experience. Clancy was also able to immerse herself in the city, exploring different shopping sites, castle fortresses, churches, and restaurants. Clancy's description of her "Real Experience" abroad says it all, "Since my trip, I have grown an appreciation for international culture, especially international healthcare. I reaffirmed my love for medicine and even confirmed my specialty of choice for my own career as an orthopedic surgeon. Taking a chance on this fellowship was the best decision I could have made. I know I will take these experiences with me throughout my life."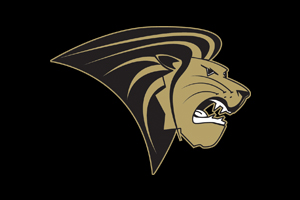 LindenTeach: Experiences for Future Educators
LindenTeach is a comprehensive partnership created by Dr. Beth Kania-Gosche and Dr. Amanda Aldridge in the Lindenwood College of Education and Human Services and local PK-12 districts. This program is designed to improve the preparation of new teachers and provide support to schools experiencing a deficit in substitute teachers. The internship program will aid in the achievement of Lindenwood students and provide hands-on classroom experience. Teacher candidates have the opportunity to apply teaching practices and competencies in a real-world setting as a paid intern, prior to becoming a professional educator. The program's creator, Kania-Gosche, said, "We are excited to offer this opportunity to Lindenwood students, but even more excited that we are able to help Orchard Farm School District. Having reliable, qualified substitute teachers in every building benefits everyone and gives Lindenwood students valuable job experience."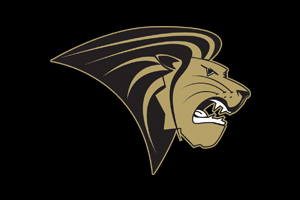 Michael Mlambo - Alumnus Highlight
Michael Mlambo (pictured left), a 2018 sport management graduate, recently accepted a position in New York City as a sales representative at Madison Square Garden for the New York Knicks and the New York Rangers. Mlambo said, "Lindenwood taught me the fundamentals regarding the business of sports. My experience as a student-athlete taught me initiative. This combination allowed me to pursue my dream of a career in sports."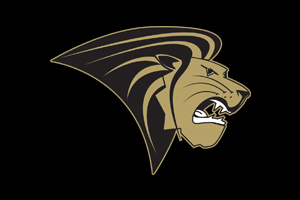 Lindenwood Students Experience PGA Championship
Lindenwood students, Patrick Kristin, Natalie Long, and Zack McKinley (pictured left to right) gained real experience during the 100th PGA Championship hosted in St. Louis from Aug. 9 - Aug. 12, 2018. The golf fans in the St. Louis area turned out in force to watch the prestigious event. However, Lindenwood students gained hands-on event management experience behind the scenes. The PGA Championship offered an invaluable experience for Lindenwood students to spend six weeks as part of the operations team for the PGA of America and Barton G, one of the premier event partners of the PGA Tour. Overall, six Lindenwood students and two Lindenwood alumni were able to participate and assist in hosting one of the highest-attended PGA Championships in history. Natalie Long, a business administration major with an emphasis in marketing and sport management, was an intern at the PGA event. Long said, "This experience has been the most pivotal in my education and career preparation at Lindenwood. I got to stand greenside with Brooks Koepka holding the Wannamaker Trophy on the 18th hole Sunday afternoon, surrounded by thousands of fans and millions of viewers, knowing I was a small part of the hundreds of people from all over the country who had made that extraordinary week possible."