Book Club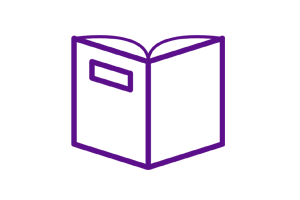 In 2020, the Office of Alumni Relations partnered with Library Services to start a book club. Alumni who are part of the book club will have a chance to read four books a year, vote on books they would like to read, have discussions with alumni about the reading, and connect with each other virtually or in person as a club. Student, staff, and faculty are also part of the book club so alumni can meet others in the LU community. Learn more about the book club by emailing alumni@lindenwood.edu.
Coffee Breaks & Webinars
View some of the virtual programs offered.
Just for Fun

Are you looking for fun activities? There's an entire page dedicated to fun activities that the whole family can do from the comfort of your home! Relieve stress with some coloring pages, complete a Lindenwood word search, bingo, and download your LU branded Zoom/Teams background for your next meeting.