Weekly Coffee Breaks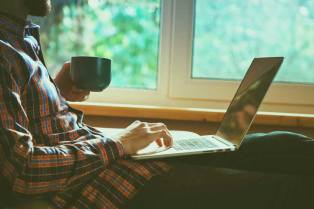 Take a coffee break with us! Join us for a weekly video conference call every Monday from May 4, 2020 through August 3, 2020 at 9:00 a.m. central time.
Each week, a representative from a LU office will give a few updates and we will talk.
Format: The first 10-15 minutes will be led by topic guest. Then there will be a Q&A for attendees to ask questions about the weekly topic for up to 15 minutes. Each webinar will be recorded and added to this webpage to keep you updated in case you missed it.
Webinars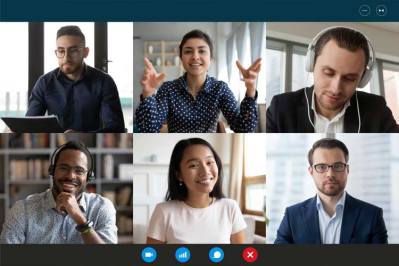 Lindenwood University students do so much. They usually have a full class schedule, work multiple jobs or internships, volunteer, and get involved on campus. These students go on to become Lindenwood alumni who are experts in their field and make an impact in the world. If you are one of those alumni that would like to share your knowledge with the alumni community, please reach out to the Office of Alumni Relations at alumni@lindenwood.edu. There are opportunities to host webinars to our alumni and share your expertise, all of which will be recorded and shared here.
Dates & Topics
May 4 - Lions' Relief Fund / Student Life & Diversity
Topic: Lions' Relief Fund creation and impact; How the Student Life & Diversity division is keeping students engaged during this time.

Guest Speaker: Dr. Williamson, Associate Vice President of Student Life & Diversity / Dean of Students
May 11 - Connecting Students Virtually / Alumni Resources
Topic: Connecting students virtually and alumni resources

Guest Speaker: Career Services
May 18 - Recruitment Efforts
Topic: Recruitment Efforts

Guest Speaker(s): Kara Schilli (Assistant Vice President for University Admissions) & Adam Benkendorf (Assistant Director of Freshman Admissions)
June 15 - Business & Entrepreneurship / Health Sciences
Topic: Robert W. Plaster School of Business & Entrepreneurship & School of Health Sciences initiatives

Guest Speaker: Molly Hudgins, J.D. (Associate Provost, Curriculum & Experiential Learning & Dean) & Dr. Cynthia Schroeder (Dean of Health Sciences & Professor of Exercise Science)
June 22 - Arts, Media, and Communications
Topic: School of Arts, Media, and Communications initiatives

Guest Speaker: Dr. Jason Lively (Dean of the School of Arts, Media, and Communications)
June 24 - Financial Industry Round Table
Topic: Financial Industry Round Table Discussion

Guest Panelists: 

Demond Buckley - Vice President, Director of Talent Acquisition at First Bank
Elena Gibson - Recruiting Manager at Citi
Jamie Katz - Senior Talent Acquisition Partner, Campus and Diversity at TD Ameritrade


June 29 - Sciences
Topic: School of Sciences initiatives

Guest Speaker: Dr. Ricardo Delgado (Dean, and Professor of Chemistry, School of Sciences)
July 6 - Humanities
Topic: School of Humanities initiatives

Guest Speaker(s): Dr. Kathi Vosevich (Dean, School of Humanities, Professor of English) & Dr. Justine Pas (Associate Dean, School of Humanities/Associate Professor of English)
July 8 - Logistics & Supply Chain Industry Round Table
Topic: Logistics & Supply Chain Industry Round Table Discussion

Guest Panelists: 

Sam Eaton-Dent, UniGroup – Human Resources Generalist
Emily Rice, Total Quality Logistics – National Sales Recruiter
July 13 - Athletics
Topic: Athletic Initiatives

Guest Speaker(s): Jed Stugart, Head Coach, Football; Kyle Gerdeman, Head Coach, Men's Basketball; Katie Falco, Head Coach, Women's Basketball; Scott Stark, Assistant Athletic Director, Development and External Engagement
July 20 - Library Resources
Topic: Library resources available for alumni

Guest Speaker(s): Lisa Young (Director of Access Services) & Elizabeth MacDonald (Dean of Library Services)
July 22 - Comm. / Customer Service Industry Round Table
Topic: Communications and Customer Service Industry Round Table

Guest Panelists: 

Judy Hecksel – Charter Communications, HR Generalist
Gina Hicks – Charter Communications, Recruiter
Nastashia Johnson – Credit Control, Corporate Recruiter
Daniel Hernden – CarShield, Talent Acquisition Manger
July 27 - Supporting Current Students / New Lions
Topic: Supporting current students and welcoming the new Lions!

Guest Speaker: Sarah Leassner, Director of First-Year Programming, Student and Academic Support Services
August 3 - School of Education
Topic: School of Education initiatives

Guest Speaker: Dr. Anthony Scheffler (Dean of the School of Education) and Dr. Liz Hutcheson (Associate Dean, School of Education)
August 5 - Healthcare Industry Round Table
Topic: Healthcare Industry Round Table

Guest Panelists:
Brianna Langford – Mercy, Talent Selection Specialist
Britney Halpin – MTM, Inc., Talent Acquisition Specialist
Lori Knudtson – MTM, Inc., Senior Talent Acquisition Specialist
Rod Rodriguez – Express Scripts/Cigna, Senior Recruiter
August 19 - Pharmaceutical and Life Science Industry Round Table
Topic: Pharmaceutical & Life Sciences


Guest Panelists:
Kim Prescott – Bayer, Talent Acquisition Lead (North America)
Kenzie Jennings – Aerotek Scientific, Recruiter
John Russell – Saint Louis Zoo, Human Resources Generalist