Coloring Pages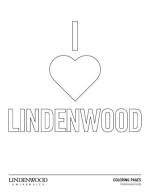 Can't visit campus or St. Charles? Get the family together and enjoy some time together with these coloring pages! Download the whole coloring book or individual pages.
---
Zoom Backgrounds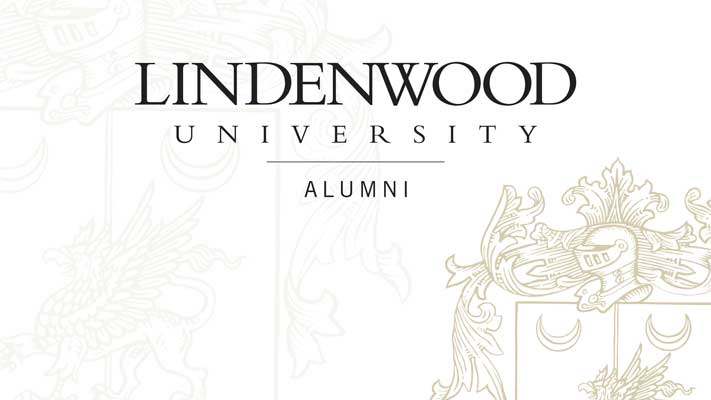 Working from home and need a background for your Teams or Zoom meeting? Check out these Lindenwood University branded backgrounds! View and download your LU branded background.
To save images:
1.) Right click on image (Control+Click on a Mac or Shift+Click on a PC)
2.) Select "save image as…"
Zoom Instructions:
While in a Zoom meeting, click the upward arrow next to "Stop Video" and select "Choose Virtual Background." There are default background options and a "+" button to upload your own. Please use Zoom's support site for upload instructions and to troubleshoot any issues you may have.
Teams Instructions:
Custom background for Teams is a little tricky! Here are some tips but if you have issues, please reach out to the Office of Alumni Relations at alumni@lindenwood.edu.
Use this link to help you upload your LU branded background for teams:
Users can download the image they want and save to this location: %APPDATA%\Microsoft\Teams\Backgrounds\Upload
---
Flat Leo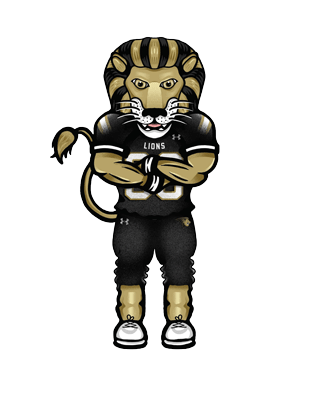 Show off your Lindenwood pride at home, when you travel next, or on any of your daily errands! The Office of Alumni Relations is collecting Leo adventures with alumni worldwide, so snap a photo of yourself hanging out with Leo in the wild and add it to the collection by using the hashtags #FlatLeo and #LionsUnited.
---
Lindenwood Word Search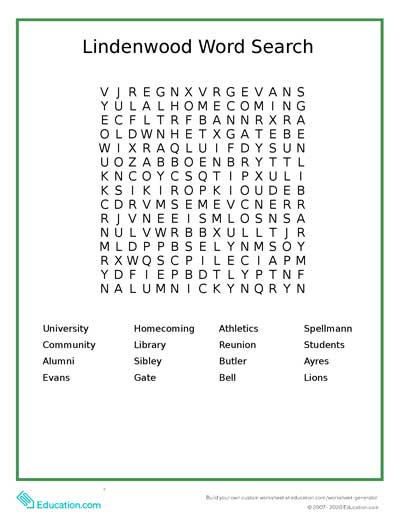 Who said word search games are only for kids? Not us! That's why we put some of our favorite Lindenwood University words in a puzzle for you and your family to enjoy. Get all the words? Share with us on Facebook @lindenwoodalumni. Check back periodically for new word search options! Click here for your word search.
---
Bingo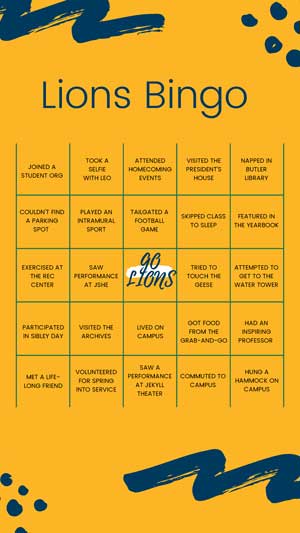 Who doesn't love a little bingo? Take on the Lions or Lynx challenge and tag your friends to keep it going!
Lions Bingo Sheet
Lynx Bingo Sheet
---
THIS or THAT: Lindenwood Edition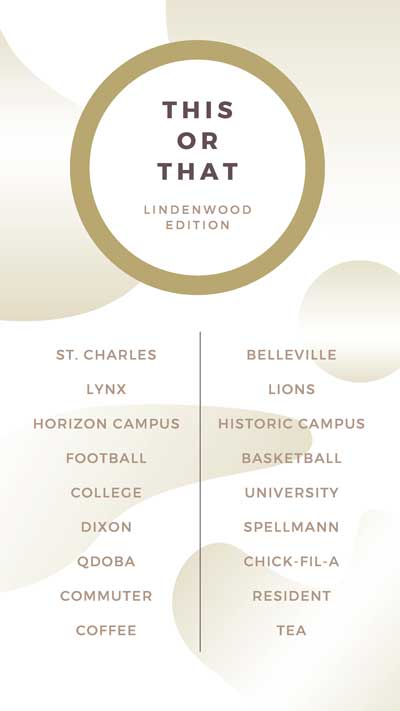 Choose a side! Share your results and tag us on Facebook @lindenwoodalumni.