Commencement 2019
The Lindenwood Stadium | May 11, 2019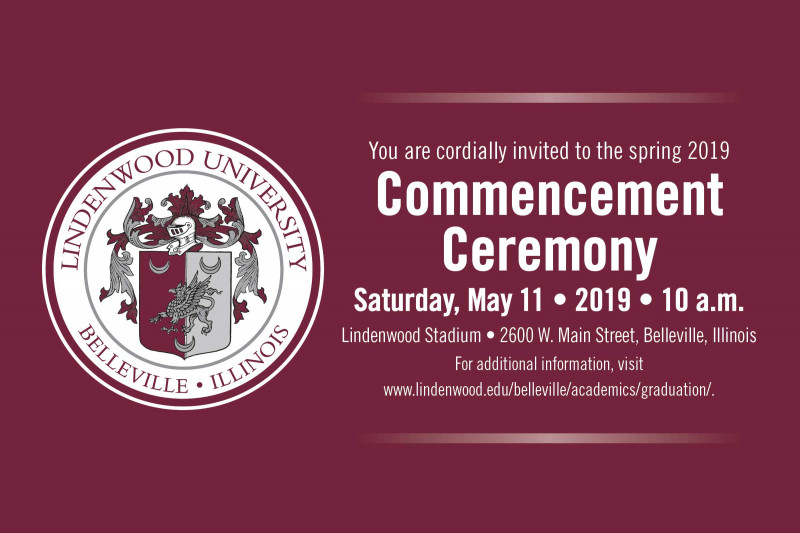 Commencement will be held Saturday morning, May 11th, 2019 10:00 a.m. at the Lindenwood Stadium in Belleville, Illinois.
All graduating students participating in the ceremony are required to check in for the ceremony at the venue by 9:00 a.m. Students will receive a check-in card. The card includes the student name and line-up information. Please keep this card with you during the ceremony and make sure that you have it when you walk toward the stage. You will present the card to the name reader on stage.
We will confer all undergraduate and graduate degrees.
Students will line up and march in with their schools.
Lindenwood staff members will be present to provide assistance. No security will be available to protect personal belongings. Please do not expect to leave clothing or valuables in the dressing areas during the ceremony.
By participating in the Lindenwood University-Belleville Commencement Ceremony, participants agree that their image or likeness may be captured or used for news or promotional materials.