Giving Week is a community-wide fundraising effort, bringing together Lions around the world.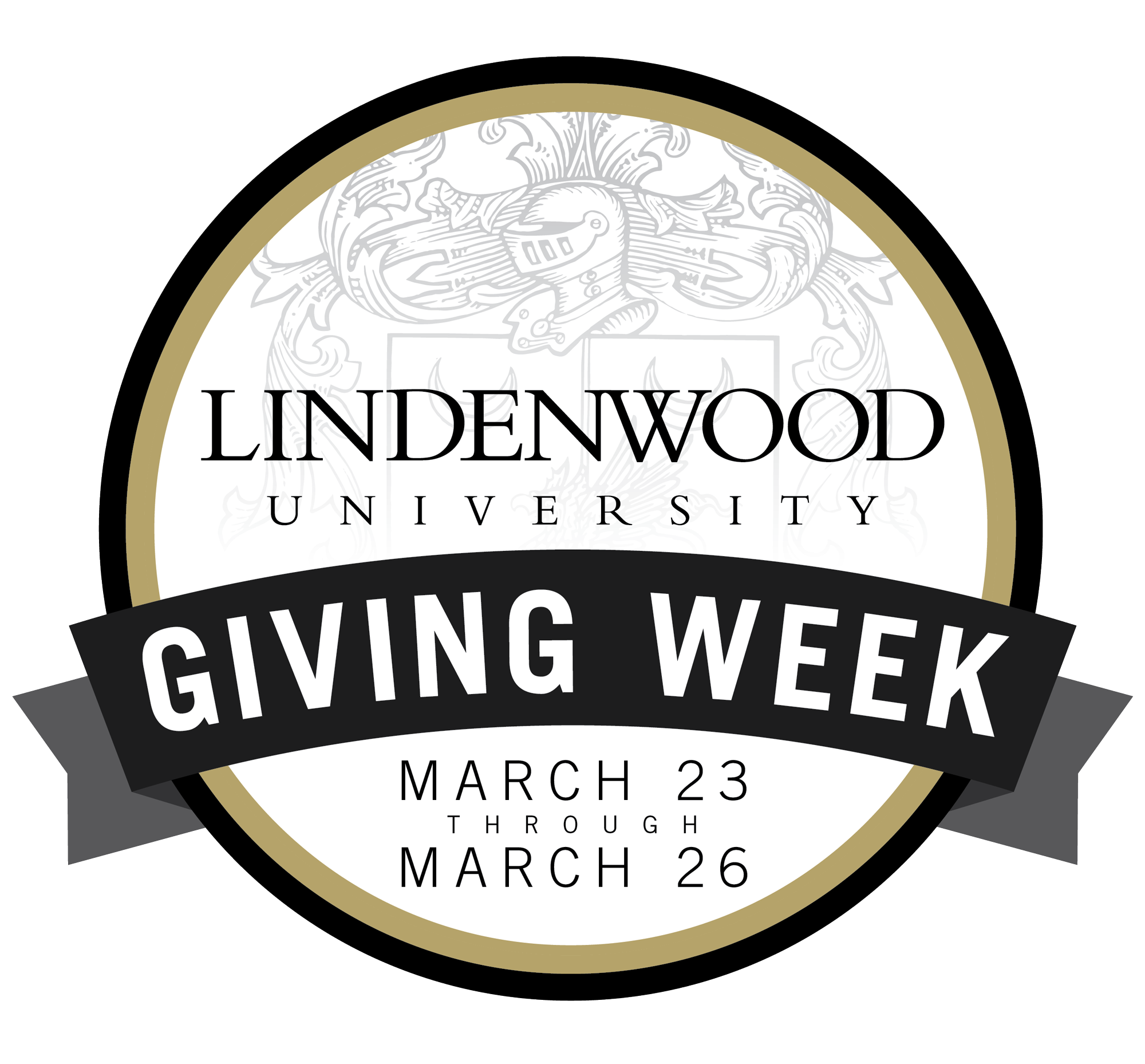 Giving Week is an annual fundraising and community engagement initiative, held on March 23-March 26, 2022. Check back soon for more details about the events, activities, and more during Giving Week 2022!
Together, Lindenwood University alumni, faculty, staff, parents, and friends continue to make a significant difference in the lives of Lindenwood students with their financial support. In 2021, Lions around the world banded together and raised over $34,000 during Giving Week! This year, we're asking our fellow Lions to make an even bigger gift collectively- stay tuned for more, special challenges coming up.
Our students feel the impact of each of these gifts every time they come to campus, log on to a class, or participate in a campus-life activity. These moments are only possible because of the collective support from our community members- thank you!
Giving Week 2021
Check out some of these highlights from last year's Giving Week!
---
Frequently Asked Questions
What is Lindenwood Giving Week?
Lindenwood Giving Week is a weeklong online fundraising event for Lindenwood University celebrated each Spring. No matter what your philanthropic passion is, there is something for everyone. Each day of Giving Week gives you the chance to engage with the Lindenwood community, make a gift, and see the impact of that gift in action!
Why Should I Give?
Your support during Giving Week allows us to be flexible and to meet the needs of our community as they arise. Our students feel the impact of your gift every time they come to campus (or log on to a class), so we're counting on you to join us and make a real impact.

You can designate your gift to whichever area of support you'd like- from Athletics, a specific school or program, scholarships, or the Annual Fund. Every gift counts and will help Lindenwood continue to fulfill its mission.

While your gift is appreciated at any time of the year, making a donation during Giving Week is especially impactful because we have various challenges, matches, and competitions throughout the week! Plus, you'll join hundreds of other Lions making a gift, and be a part of a truly special group of individuals making a collective investment in Lindenwood.
How Can I Make My Gift?
All gifts made from March 23-26, 2022 will count towards of Giving Week totals! Gifts large and small, to any one of our priority areas will help us reach our goal.  Gifts to multiple designations are accepted and encouraged. Check back here to make your gift online, or send us a check during Giving Week to join!