March 19, 2022 at 8 p.m.
The Lindenwood Theater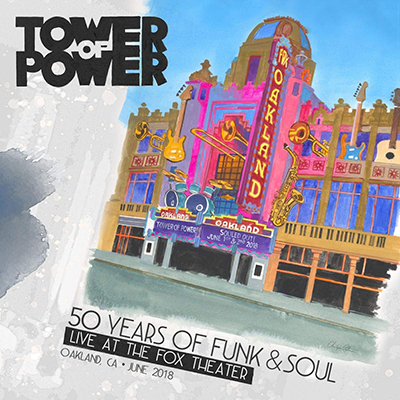 Blending soul, funk, jazz, R&B, and rock like no other band, Tower of Power has created their own unique genre, not easily fitting into traditionally defined categories. The "Oakland soul" sound defined by ToP is instantly recognizable, backing some of the most legendary artists of the last 50 years – a list that includes Otis Redding, Elton John, Santana, the Grateful Dead, John Lee Hooker, Rod Stewart, Aerosmith, Bonnie Raitt, and countless others.
Fresh off the release of 50 Years of Funk & Soul – a 50th anniversary album recorded live over two concerts in June 2018 – and 2020's Step Up, ToP comes to Lindenwood for an evening of fun, energy, and music that you won't soon forget. The only thing that sounds better than a Tower of Power album is a live Tower of Power show!
Ticket Prices
Platinum
$ 95
Orchestra
$ 75
Parterre
$ 65
Balcony
$ 55
Rear Balcony
and Partial View
$15