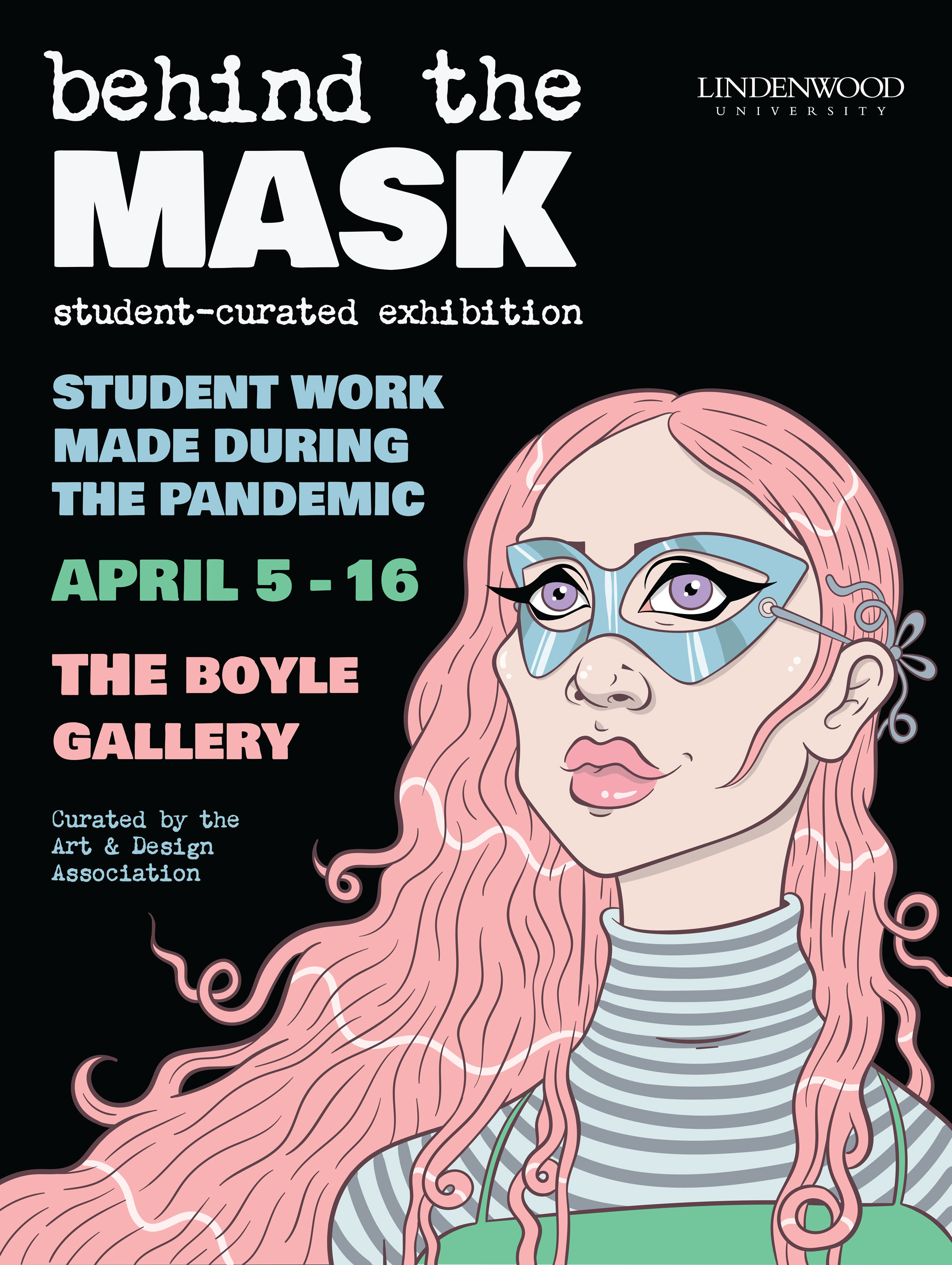 "Behind the Mask" will feature student artwork that has been created during the pandemic or directly inspired by the pandemic and will feature a special category for art that deals with "mask" as a theme, both in a literal or metaphorical sense.
Please join us April 5-16, this exhibition will be online and in-person, installed inside the Boyle Family Gallery, located in the J. Scheidegger Center for the Arts.
This exhibition is student-organized and student-curated, meaning that Lindenwood students (undergraduate, graduate, in-person, and online) are responsible for making it happen and handle essentially every step of the process.
This is an annual exhibition organized by the Art and Design Association, and it will be our first exhibition since the pandemic hit.