March 12-13, 2021 at 7 p.m.
March 14, 2021 at 2 p.m.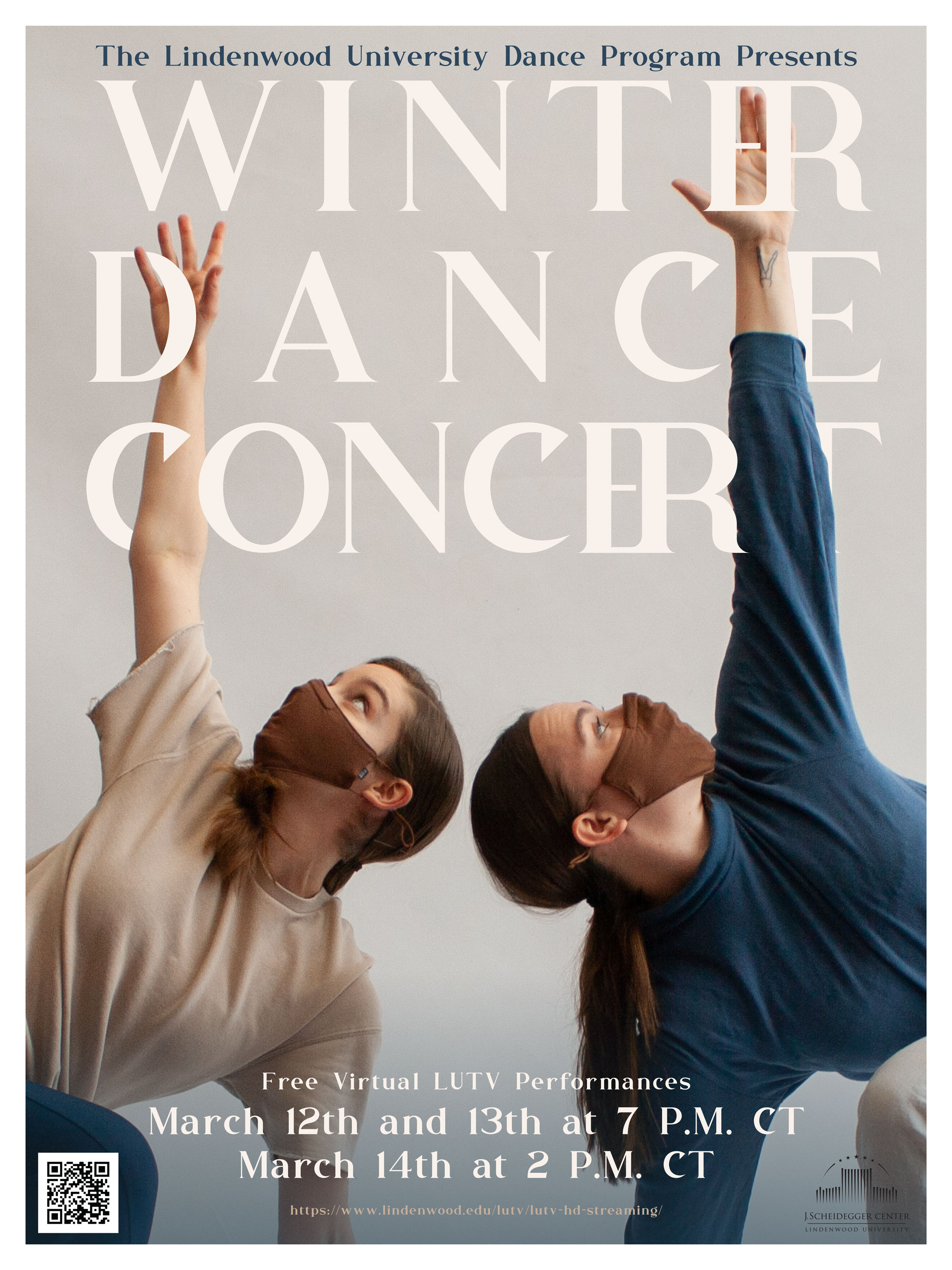 The Lindenwood University Dance Program's Annual Concert of student choreographed work will return this spring. Student choreographers are exploring a rich array of themes and ideas in their work including the paranoia of competition, the "unknown", "Where you go, there you are", the duality between contemporary and classical pointe dance, gender stereotypes, relationships, and more! Keep an eye out for our broadcast coming to you on LUTV!
In collaboration with LUTV and the LU Theatre Program, we'll capture the works from different 3 camera angles in The Emerson Black Box Theater and edit for broadcast. Catch the live stream through Lindenwood University TV's Live Stream in HD! The stream will be a non-interactive link. Meaning, you cannot pause/rewind/skip. So, please tune in at airtime so that you don't miss any of these great works. The show is suitable for all ages and free for everyone!

Winter 2021 Dance Concert Choreographers
Sophiana Botich (BFA 2022)
Callie Bratsch (BFA 2023)
Leah Fry (BFA 2022)
Marie Gillam (BFA 2022)
Annesley Haring (BFA 2023)
Elizabeth Hausman (BFA 2022)
Alicia Love (BFA 2023)
Megan Mayer (BFA 2022)
Liliana Merifield (BFA 2022)
Dancers in Poster: Jaime Meier and Liliana Merifield
Poster Photographer and Designer: April Burke