Join us on September 13 for the H.F. Langenberg Memorial Speaker Series featuring special guests Dr. Walter E. Williams.
The Hammond Institute for Free Enterprise at Lindenwood University will host its next event of the H. F. Langenberg Memorial Speaker Series in conjunction with the Bastiat Society. Members of the local community, faculty, staff, and students will have an opportunity to participate in this long-standing St. Louis tradition, formerly known as The Discussion Club, and renamed in 2017 after the late Henry "Harry" F. Langenberg.
The evening event will feature Dr. Walter E. Williams, Professor of Economics at George Mason University. Dr. Williams' presentation will focus on the topic: Is the Constitution Still Relevant? Lindenwood University economists, Dr. Howard Wall, director of the Hammond Institute for Free Enterprise, and Dr. Tawni Ferrarini, director of the Economic Education Center, will serve as event moderators.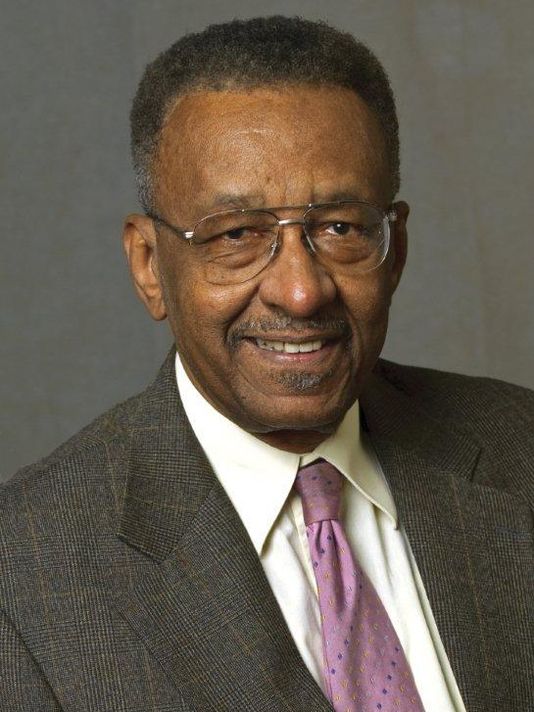 Renowned Economist, Dr. Walter E. Williams is a widely published author of over 160 publications, including, America: A Minority Viewpoint; The State Against Blacks, made into the PBS documentary "Good Intentions"; and The People's Economist Speaks. Dr. Williams writes a nationally syndicated, weekly column carried by 140 newspapers and magazines, including local Mid Rivers and West Newsmagazines. For more information, visit online -- http://www.WalterEWilliams.com/
This event will be at the J. Scheidegger Center for the Arts at Lindenwood University (2300 West Clay Street, St. Charles, MO 63301) -- http://www.lindenwood.edu (see link to campus map – Bldg. 33)
On Friday, September 13 – Exhibits begin at 6 p.m. and the program begins at 7 p.m. with a presentation by Dr. Williams followed by a Q&A session moderated by Drs. Wall and Ferrarini. On the night of the event, ALL students with a valid ID (from any school) will be admitted for free. Tickets for general admission seating are $20, and may be purchased or by selecting "Buy Tickets" at the top of this page.
Additional event information is available online at www.HammondInstitute.org (refer to Upcoming Events from the home page). For questions, please call Carol Felzien at the Hammond Institute at (636) 627-2915 or connect via email at CFelzien@lindenwood.edu.
You can also follow the Hammond Institute on social media:
Twitter: @HammondInst
Facebook: Hammond Institute for Free Enterprise at Lindenwood
YouTube: John W. Hammond Institute for Free Enterprise