February 26-27, 2021
March 5-6, 2021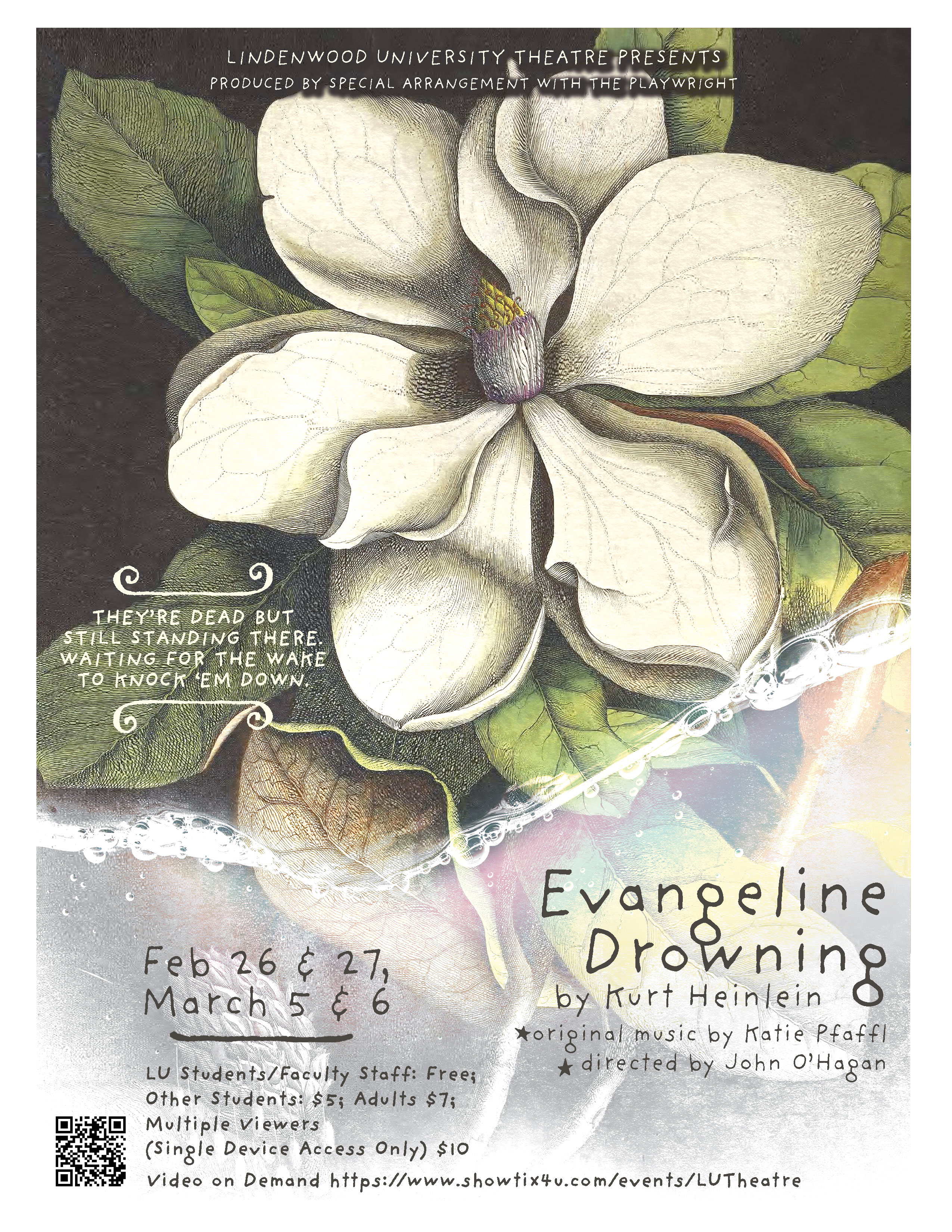 Lindenwood Theatre presents Evangeline Drowning by Kurt Heinlein.
What would you do if your hometown and its people were under immediate threat? The youth of South Louisiana are forced to ask themselves these difficult questions every day, growing up in a land where threat, loss, and survival often take precedence over the traditional spoils of youth. Evangeline Drowning is a riveting drama that investigates the socio-environmental crisis in Southern Louisiana through the lens of those it impacts the most… the voices of its future.
This production was staged and filmed in the Lindenwood Theater at the J. Scheidegger Center for the Arts. All appropriate measures were taken to ensure the safety of all actors, backstage crew, stage managers and technicians.