A global platform for research based practice of educational leadership

ISSN: 2164-1102
About the Journal of Educational Leadership in Action
ELA, Journal of Educational Leadership in Action, is an open access online peer review journal offering its readers a global platform on research-based educational practice. ELA is published by the Department of Educational Leadership, College of Education and Human Services at Lindenwood University.
ELA includes current research and essays on a wide range of educational topics: administration, instruction, curriculum, assessment, adult learning, higher education, and international education. Manuscripts are accepted on a rolling basis.
You can find ELA on Facebook and Twitter.
We look forward to receiving your submission,
Robyne Elder, EdD
Editor, ELA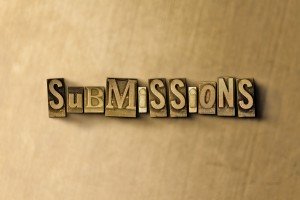 Editorial Team
Editor
Robyne Elder, EdD

Copy Editor
Laura Metcalfe, EdD

Consulting Editor
Lynda Leavitt, EdD
Advisory Board
Suwithida Charungkaittikul, PhD
Charungkaittikul is a full-time lecturer in the Division of Non-Formal Education, Department of Lifelong Education, Faculty of Education, Chulalongkorn University, Bangkok Thailand.

---

Kelli Pender-Watson, EdD
Pender-Watson is a special education administrator and has previous experience as a district administrator overseeing student services, general education, gifted education, curriculum and assessment  and professional development initiatives, K-12 public education.

---

Bill Edgar, PhD
Edgar is currently Coordinator of Library Science Education at Missouri State University and previously served as an Assistant Professor, Library and Information Science at University of Arizona.

---

Cengiz Karatas
Cengiz is currently the Director of Development & Alumni Relations and is the Organizing Committee Chair of the Chicago International Conference on Education at Concept Schools. Mr. Karatas taught English language in Russia and served as a guidance counselor, assistant principal and principal. Under Mr. Karatas' leadership his school received the 2009 National Blue Ribbon School of Excellence, 2009 Distinguished Title I award, attained 100% college acceptance and secured the Ohio School of Promise award three years in a row.