The Lindenwood experience is what separates our graduates from the rest of the pack. It is what we call 'real experience and real success'. Our goal is to open the door to a quality education and collaborate with high-achieving students who showcase success, not only in the classroom but far beyond.
With more than 90-degree options, hands-on learning experiences, and internships in every discipline -- The Lindenwood team stands ready to help you explore what the buzz is all about!
---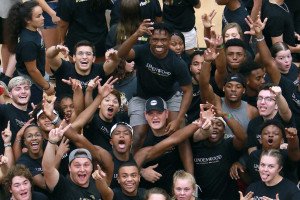 Admitted Students
While Lindenwood University is currently unable to host on-campus events because of ongoing stay-at-home orders from the COVID-19 pandemic, the university has assembled a web-based experience so that admitted students can experience the campus and university while away.

Admitted Students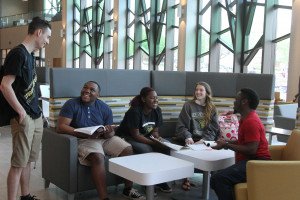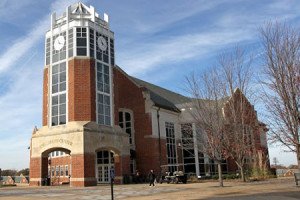 Scholarships & Grants
Lindenwood University is pleased to offer grants and scholarships to incoming first-year students, transfer students, as well as our continuing students. These opportunities support Lindenwood's mission while also distinguishing student achievement.

Scholarship and Grant List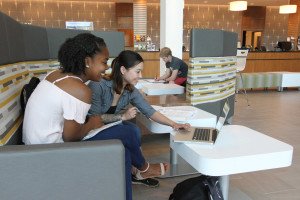 Ask a Freshman Counselor
Have questions? University Admissions is happy to assist with answers!

Contact a Counselor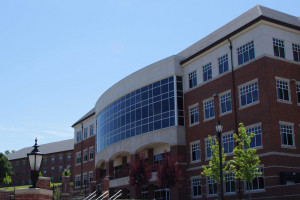 Lindenwood values a diversity of viewpoints and opinions
Lindenwood University values a diversity of viewpoints and opinions in the campus community and therefore will not penalize in the admissions process prospective students who have participated in peaceful protests over matters of public concern.


Notice of Availability of the Annual Security and Fire Safety Report
Lindenwood University is committed to assisting all members of the community in providing for their own safety and security. The annual security and fire safety report for the St. Charles campus is available on the Lindenwood University Office of Public Safety and Security website.

If you would like to receive a hard copy of the Annual Security and Fire Safety Report which contains this information, you can stop by the Office of Public Safety & Security on the 4th floor of the Spellmann Campus Center or you can request that a copy be mailed to you by calling (636) 949-4687.

The report contains information regarding campus security and personal safety including topics such as: crime prevention, public safety authority, crime reporting policies, fire safety, disciplinary procedures and other matters of importance related to security on campus. The report also contains information about fire statistics in Lindenwood Residential Facilities and crime statistics for the three previous calendar years concerning reported crimes that occurred on campus; in certain off-campus buildings or property owned or controlled by Lindenwood; and on public property within, or immediately adjacent to and accessible from the campus.

This information is required by law and is provided by Office of Public Safety and Security.