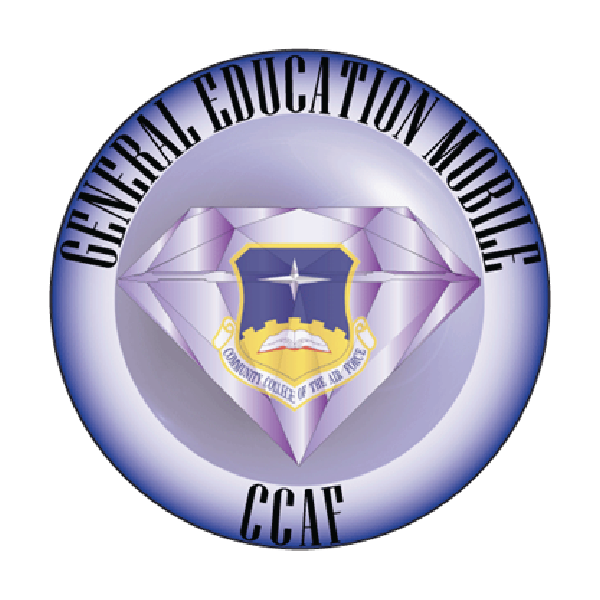 Lindenwood University proudly supports our United States Air Force and Space Force members and is honored to partner with the Community College of the Air Force (CCAF) to offer online general education courses that satisfy the CCAF Associate of Applied Science degree requirements.
Through the General Education Mobile (GEM) program, you can earn 15 of the general education credits required to complete your CCAF associate degree. These credits can also be applied towards a bachelor's degree at Lindenwood University should you choose to further your education. Our courses are offered in both 8- and 16-week formats for maximum flexibility.
How to Apply
Members of the Air Force and Space Force applying to Lindenwood University for the GEM Program are reminded to apply as transfer students. This will expedite and facilitate the application process. Information on how to apply can be found on our transfer admissions webpage.
Term Lengths & Schedules
Online classes are offered in both 8- and 16-week formats. View term schedules and check course availability.
Cost of Tuition
Currently serving active-duty members of the US Air Force and Space Force using State or Federal tuition assistance are charged $250.00 per semester hour for GEM courses. Tuition and fees can be found on our financial services webpage.
Placement Guidelines
Students who do not meet the necessary course pre-requisites will be required to successfully complete developmental courses before enrolling in ENGL 15000 and/or MTH 15100. Please click below for English placement guidelines and Mathematics placement guidelines.
GEM Course Offerings
Online Student Support
After GEM?
After completing the 15 hours required for the GEM Program, Air Force and Space Force students needing to complete the general elective hours for the CCAF A.A.S. degree can choose from a range of options within the University's General Studies classes.