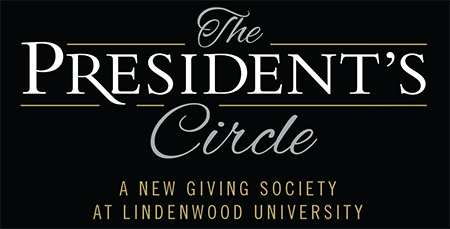 Members of Lindenwood University's President's Circle are some of our most committed and loyal supporters, and we are grateful for their generous support of the Annual Fund. Members of the President's Circle help provide on-going investment into new academic programs, strengthening faculty development, improving campus facilities, and offering additional financial support to students through scholarships and student programs. Members are planting the seeds of generosity, which will nourish growth at Lindenwood University.
Our loyal donors have seen the benefit and value of Lindenwood University. By making a gift at a President's Circle level, you have the chance to make a difference in the lives of students who will proudly carry on our tradition for generations to come while gaining access to Lindenwood's network of alumni and friends.

It's your chance to give back to the university you're proud to be a part of. While many friends and alumni share gifts with the university that have a lasting impact on our institution, the President's Circle is for supporters who seek to be involved on a regular basis, making an annual commitment to Lindenwood University through generous gifts of at least $1,000 each year.
Through your consistent support, we are able to provide students with an unmatched opportunity to pursue their dreams. The President's Circle seeks to extend the reach and capabilities of our university, solidifying our place as one of the Midwest's premiere independent universities.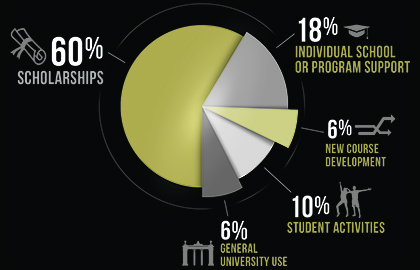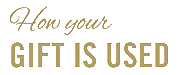 Many of our members have made significant contributions throughout the years to programs, projects, scholarships, and special campaigns. This generosity is reflected in the vibrancy of our campuses and regional educational centers. Contributions to the President's Circle allow the university to continue its mission and meet annual costs to advance academic programs, strengthen faculty development, and improve our campuses.
Additionally, with your generous donation, you have the ability to decide specifically where and how your money is utilized. If there are certain areas of Lindenwood academia that have left a lasting impact on your life, or that hold a special place in your heart, you are free to return the favor in kind to help those students flourish, both in and out of the classroom environment.

So why go the extra mile to join the prestigious ranks of the President's Circle? Aside from the satisfaction of strengthening the future of our students for years to come, members are invited to an exclusive President's Circle event at the Lindenwood House, as well as other special events throughout the year. In addition, you will be recognized in the President's Club section of Lindenwood's Honor Roll of Donors.
Members who contribute at the $2,500 level and above will receive an exclusive member's lapel pin presented by the president at the annual reception and recognition event.
Platinum members that give at the $10,000 level will receive two free tickets to a Professional Series performance of their choice at the J. Scheidegger Center (six options to choose from). Platinum members will also be invited to an exclusive reception and dinner hosted by Michael and Karen Shonrock at the Lindenwood House prior to the performance.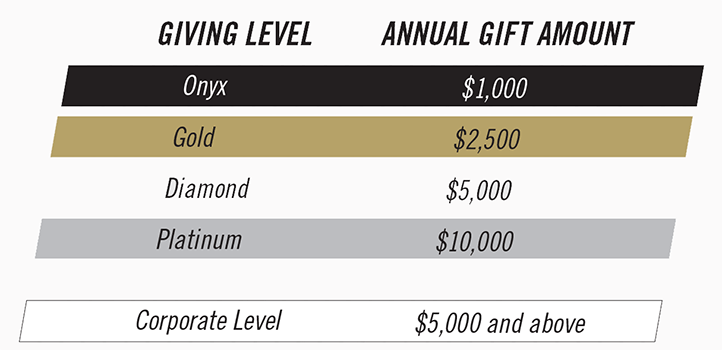 Since our founding in 1827, the leaders of Lindenwood University have been women and men of distinction. As a member of the President's Circle, you can join these pioneers, dreamers, and visionaries to lead Lindenwood successfully toward its third century of educating students.