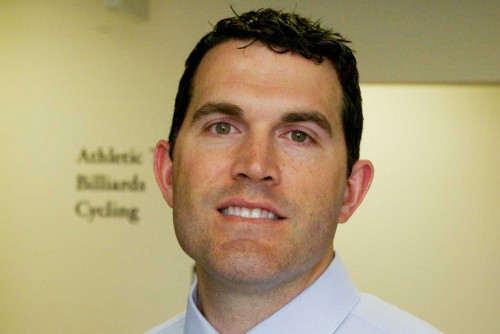 Dr. Chad Kerksick, associate professor of exercise science and director of the Exercise Performance and Nutrition Laboratory at Lindenwood University, has published his 100th peer-reviewed manuscript.
Kerksick's centennial article, "Adverse Events Reported to the United States Food and Drug Administration Related to Caffeine-Containing Products" was accepted in the Mayo Clinic Proceedings journal for publication earlier this month.
"Publishing 100 peer-reviewed manuscripts has allowed me to reflect on how fortunate I have been to work with excellent mentors, colleagues, and students. The support at Lindenwood has been excellent", Kerksick shared. "We are well-positioned to continue our productivity and expand our capabilities in the future. This will continue to provide opportunities for students to learn, appreciate, and value the process of conducting high-caliber research in the health sciences."
Kerksick's latest publication is the result of collaboration with colleagues at the Mayo Clinic and explores the increased use of caffeine and caffeine-containing products. Their research explains that caffeine consumers need to be aware of the dose of caffeine provided and amount of caffeine they consume throughout the day, particularly if they have a health history that increases their risk for heart complications.
"We are extremely proud of Dr. Kerksick's career accomplishment and value his involvement of Lindenwood students at every point in the research process", says Dr. Cynthia Schroeder, dean of the School of Health Sciences. "During Dr. Kerksick's tenure at Lindenwood, he has established an extremely productive state-of-the-art Exercise Performance and Nutrition Lab for students and faculty to work and learn side by side and be productive scientists resulting in producing some of the most cutting-edge research recognized both nationally and internationally."