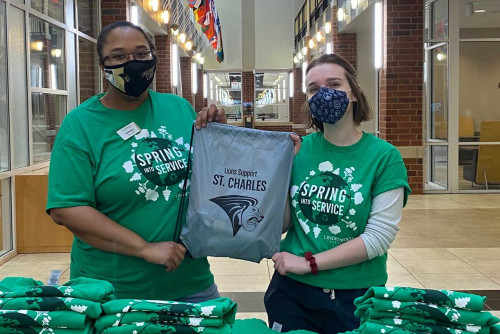 Lindenwood University held its annual Spring into Service day on April 24, organized by Student Involvement. Student and employee volunteers contributed more than 400 hours of service towards projects benefitting the community and giving back in meaningful ways.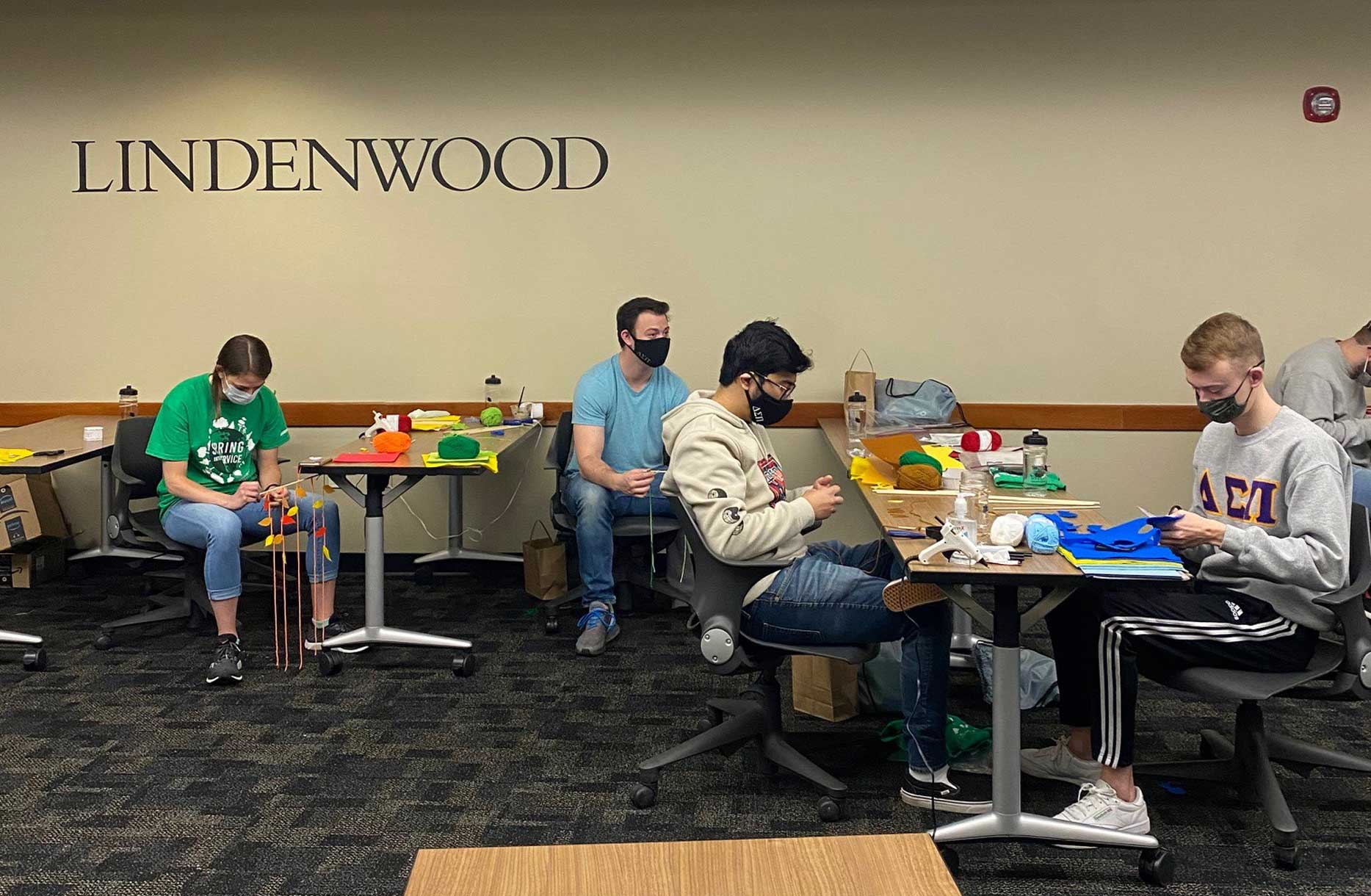 "Spring into Service is an important event because it allows our students to give back to the community around us," shared Lindenwood senior Jenna Biagi. Biagi, who also serves as vice president of community outreach for Lindenwood Student Government worked closely with Associate Director of Student Involvement, Carynn Smith. Together, they coordinated the event and identified several community partners to support.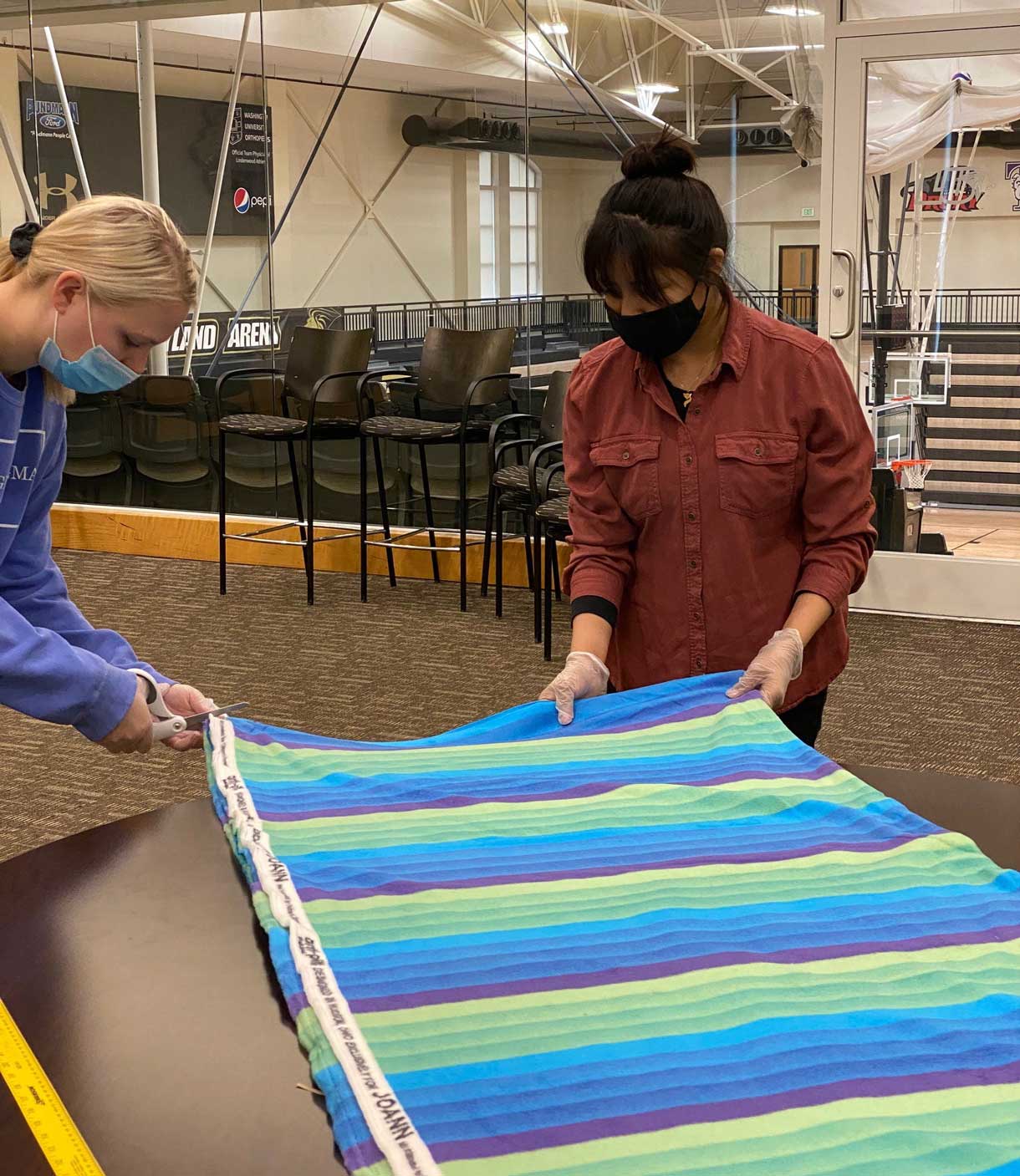 On-campus, participants made wind chimes for assisted living residents of Caris Healthcare, pet toys for Five Acres Animal Shelter, affirmation cards for the Megan Meier Foundation, and fleece blankets for Project Linus. In addition, volunteers assembled 50 care packages for the houseless community.
In its tenth year, the event's theme centered around Earth Day. The projects selected have an immediate impact in the St. Charles community and united student and employee volunteers for a meaningful day of outreach.