---

Lindenwood University has held the Dark Carnival for the past eight years as a free event for both university students and the community of St. Charles. Last year's event included over 80 booths from different student organizations and local businesses that included carnival games, free raffles and other attractions including two four-story haunted house appropriate for all ages. This is a great opportunity for business owners to get the word out about the goods and services they offer while providing the families and residents of St. Charles with a free evening of fun.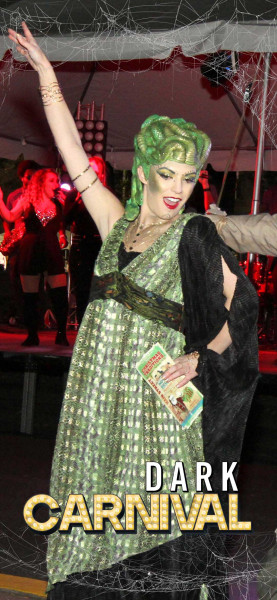 Dark Carnival is being held this year on Wednesday, October 23, from 6-10 p.m. on Lindenwood University's historic campus near Spellmann clock tower. The event is completely free to attend and is made possible through sponsorships and donations by student organizations and local businesses. We would love to have your support at our event this year! Your business can set up a booth at no cost, and we will provide the lighting, table, chair, and electrical hook-ups. Although sales of goods and services are not permitted, we highly encourage vendors to hand out coupons, samples, and information about the goods and services they offer. We love creativity! If you can think of a way to make the night more fun while at the same time spreading the word about your business, by all means, tell us about it! From last year's attendance, we are expecting 7,500 guests at Dark Carnival this year!
This is a great way for business owners to give back to the community!
We are excited to work with you and hope to see you at the 2019 Dark Carnival!
Sincerely,
John Vanderpool
Assistant Director, Residential Life
LUDarkCarnival@Lindenwood.edu
(636) 627-2546