Lindenwood University invites you to our 9th Annual Family Day on Saturday, September 17, 2022!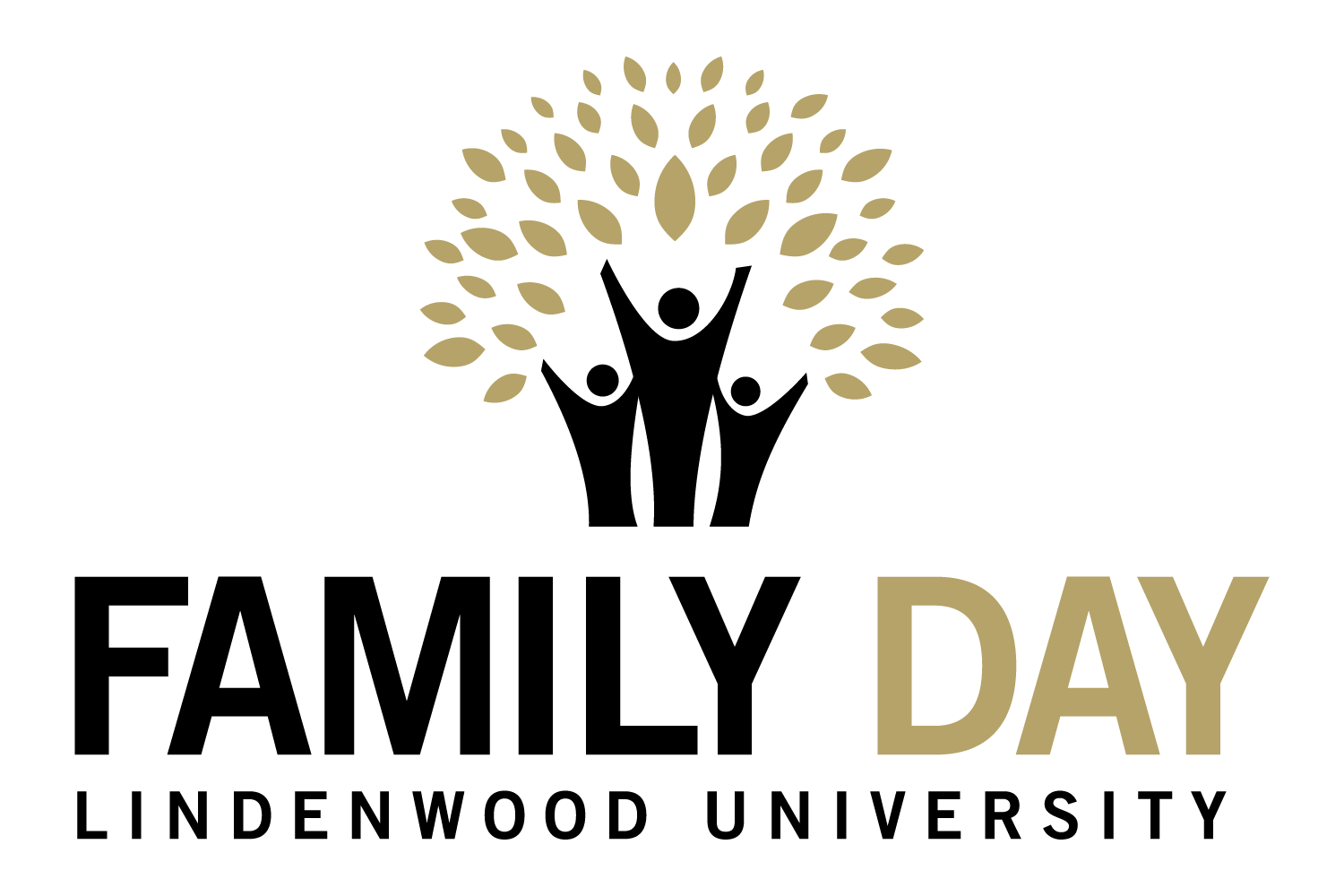 Family Day is an opportunity for family members to visit their student and enjoy a variety of activities. Parents, siblings, and extended family members can:
Get to know your student's friends.
Interact with senior administration, faculty, and staff.
Attend a Lindenwood Lions football game.
Attend a fine arts performance.
Spend time in your student's on-campus housing.
Tour campus.
Have fun!
Ticket Package
The Family Day 2022 Ticket ($15) includes 1 football game ticket and 1 ice cream voucher during tailgate.
Pick Up
Ticket Packages will be available for pick up from 10:30 a.m. - 3:30 p.m. in the Evans Commons, Atrium. All remaining packages will be available at the Hunter Stadium, Entrance starting at 4 p.m.
T-Shirts
Event t-shirts will be available to purchase on the day of the event for $10 while supplies last. Card and cash accepted. *Youth sizes will not be available. Only adult size Small, Medium, Large, XL, 2XL, and 3XL.
Schedule of Events
The schedule of events is subject to change.
Saturday, September 17
All Day – Campus Tours

Unfortunately, all campus tour slots for September 17 are full. However, we'd love for you to check out the future dates we have available. Schedule a Visit.

10:30 - 12:00 p.m. – Business/Departmental Expo

Families will have the opportunity to meet numerous local businesses and representatives from campus departments.

Evans Commons, Atrium

10:30 - 11:30 a.m. – Honors Reception

Honors Academy students and their families are invited to meet with Honors Faculty to learn more about the Honors Academy over refreshments.

12:30 - 1:30 p.m. – LARC Open House


Library and Academic Resources Center (LARC) will have an Open House from 12:30-1:30 p.m. that will give family and friends an opportunity to visit support offices and meet with Lindenwood staff. Offices available will be:

Center for Engaged Learning - Suite 221
First Year Programs - Suite 209
Student Advising and Support Services - Suite 346
Writing Center - Suite 229A

1:30 - 3 p.m. – Lion's Corner

Come enjoy this Carnival themed event that is sure to be fun for all ages! There will be free popcorn, giveaways, and prizes. We'll also have a bounce house, free face painting, and family Day shirts on sale for $10, while supplies last. Come early for a change to take pictures with Leo.

Evans Commons. Rec Center

3 p.m. - Lion Pride Tailgate starts

6 - 10 p.m. – Football Game: Lindenwood vs. Keiser University

Come and watch the Lindenwood Lions take on Keiser University!
Sunday, September 18
10 a.m. - Chapel Service

Come join Lindenwood's Chaplain for a casual, non-denominational worship service with a focus on Scripture, song, and prayer.

Sibley Chapel (Sibley Hall)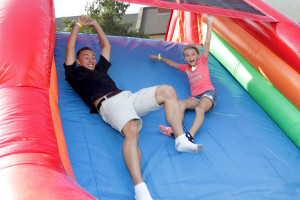 #LindenwoodFamilyDay
An exclusive Family Day Snapchat filter will be offered at select events. Family Day guests are invited to share their Family Day 2022 memories by using #LindenwoodFamilyDay.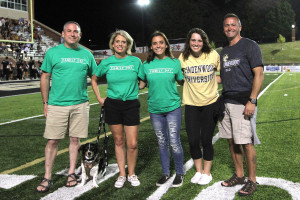 Family of the Year
Lindenwood recognizes and appreciates the supportive roles families play in the success of students and the Lindenwood community. To honor their support, the University will present one family with the Family of the Year award during the 2022 Family Day.

Learn More