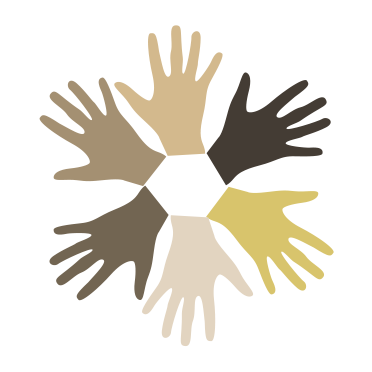 Mission statement
The Office of Community Equity and Inclusion aims to strengthen the campus community by promoting opportunities for intellectual, cultural, ethical, and spiritual transformation.
---
Diversity, Equity, and Inclusion Statement
Lindenwood University is proud of its diverse population of faculty, staff, and students from all corners of the world.  We intentionally design our policies in such a manner that all stakeholders (whether students, employees, or visitors) will be treated respectfully, fairly, equitably, and with dignity and inclusiveness in the pursuit and achievement of the objectives of their relationship with the university.

Additionally, we strive to ensure the opportunities afforded by the university for learning, personal advancement, and employment are offered to all without discrimination and that we always provide a safe, supportive, and welcoming environment for all students, employees, and visitors. Upholding a culture of diversity, equity, and inclusion means that people of different cultures, races, colors, genders, ages, religions, orientations, affiliations, sexual orientations, socio-economic backgrounds, disabilities, or countries of origin shall not be mistreated or discriminated against on the basis of their differences. Therefore, all Lindenwood policies, facilities, resources, activities, and privileges, irrespective of individual differences, are made available and accessible to everyone in our campus community.

At Lindenwood University, we will strive to

Offer collaborative and integrated academic, co-curricular and sporting programs that provide mutually beneficial experiences to our diverse body of students.
Pursue and promote mutual understanding, respect, and cooperation among our students, teaching and non-teaching staff, contractors, suppliers, and visitors to our community who represent the aforementioned differences.
Encourage and promote the empowerment and advancement of minority groups within our community through academic and social activities, offering activities of special interest to them, and affording them equal-opportunity integration within our community.
Respect the knowledge, skills, and experiences that every person in our community brings to the university.
Design and operate flexible and easily accessible services, facilities, and activities whose procedures appropriately recognize the needs of everyone in our community.
Make every effort to ensure that our current and future contractual agreements and obligations fully reflect and embrace our commitment to the philosophy and culture of diversity, equity, and inclusion as delineated in this statement.
Encourage all faculty and staff members to promote diversity, equity, and inclusion throughout our community.
Protect every member of our community against all forms of discrimination.
Statement of Non-Discrimination
Lindenwood University does not discriminate on the basis of race, color, national origin, age, sex, sexual orientation, gender identity, gender expression, pregnancy, religion, disability, veteran status, genetic information or other status protected under applicable law. This policy extends to its admissions, employment, activities, treatment, educational programs, and services.

Lindenwood University is committed to a policy of non-discrimination. Any kind of discrimination, harassment, intimidation, or retaliation is unacceptable. For the purpose of this policy, discrimination, harassment, intimidation, or retaliation may be defined as any attempt on the part of individuals, groups, or recognized campus organizations to deny an individual or group those rights, freedoms, or opportunities available to all members of the Lindenwood University community.

The following persons have been designated to handle inquiries regarding Lindenwood University's non-discrimination policies: Kelly Moyich, Title IX coordinator/interim dean of students (636.255.2275 or LARC, Room 209). Jeremy Keye (636.949.4510 or jkeye@lindenwood.edu) has been designated to handle inquiries regarding Lindenwood University's disability services. Any person may also direct inquiries to the U.S. Department of Education's Office for Civil Rights (One Petticoat Lane, 1010 Walnut Street, Suite 320, Kansas City, MO 64106, Ph: 816.268.0550, CR. KansasCity@ed.gov). Lindenwood University is an Equal Opportunity Employer.
Roaring Return FAQs
Center for Diversity and Inclusion addresses some frequently asked questions relating to the Roaring Return.
Will there be in-person student events?
Yes. University sanctioned events (includes student organizations, fraternities and sororities), will have a maximum capacity that is based on the room occupancy. Recreational gatherings will be limited to 10 people. All events must adhered to physical distancing guidelines of 6 feet apart and all attendees are required to wear a face covering. For all University sanctioned events, an attendance sheet must be completed and submitted to TJ Moore (tmoore1@lindenwood.edu). The university will comply with regulations established by state and local government entities when determining if and how to hold on-campus events, thus policies are subject to change.
Will there be Implicit Bias, Safe Zone, and Safe Zone 2.0 trainings?
Yes. These trainings will be offered virtually, and a calendar of events will be available on the CDI website. In addition, new trainings that focus on Antiracism, Gender Bias, disAbility Bias, Cross-Cultural Bias, Religious/Spiritual Bias, and Socioeconomic Status (SES) Bias have been developed to meet the needs of the University campus community.
How do I report if I am being discriminated against because of COVID-19?
While we have not received any discrimination complaints regarding anti-Asian or anti-international, if you (or someone you know) receive negative treatment please report it immediately. You may report it to the Bias & Incident Reporting System, Dean of Students (deanofstudents@lindenwood.edu), or Center for Diversity & Inclusion (diversity@lindenwood.edu). The Bias & Incident Reporting system allows for anonymous reporting.  We are fully committed to ensuring all of our students feel welcomed, safe, and valued on our campus.
Can I come into the CDI for a meeting or to visit?
To protect our campus community, we are strongly recommending that all meetings with a CDI staff member will be held via Microsoft Teams. The CDI Atrium will be available for recreational gatherings with a maximum of 10 people and must adhere to physical distancing of 6 feet and wearing a face covering. University sanctioned events (includes student organizations, fraternities and sororities), will have a maximum capacity that is based on the room occupancy for the CDI atrium.