The Lindenwood Professional and Continuing Education (PACE) in cooperation with select educational agencies and recognized experts in their field, provides graduate credit opportunities for K-12 Educators and Counselors. PACE supports Lindenwood University's commitment to assist educators and school counselors by extending the learning environment beyond the classroom.
We serve as the link between school districts and professional educational organizations by offering professional development opportunities that allow teachers to enhance their knowledge and improve their skills, ultimately improving student outcomes. We currently serve educators through community outreach and professional conferences in all 50 states and the Armed Forces Pacific, Armed Forces Africa, Guam, and the District of Columbia.
Lindenwood teacher and counselor continuing education units can be earned in a flexible manner and at an affordable price. Up to six hours of credit can be applied toward elective credit requirements in the Master of Arts and education degree program. Continuing education credits do not meet the requirements of any certification degree program.
Earn graduate credit hours to meet state recertification requirements
Increase knowledge in a particular subject area
Increase your classroom effectiveness
Increase student performance in the classroom
K-12 Geospatial Science and Tech Educator Certificate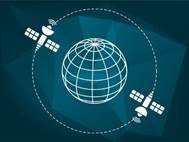 Online | $75 per credit hour

Course 1 - EW 52066 - The Geo-Inquiry Process - 1 Credit Hour (15 hours)
January 24 - February 4, 2022
Course 2 - EW 52067 - Mapping in the Field - 1 Credit Hour (15 hours)
February 7 - February 18, 2022
Course 3 - EW 52068 - GIS Data Visualization - 1 Credit Hour (15 hours)
February 21 - March 4, 2022