School Districts
Ferguson-Florissant School District (BTAP)
Fort Zumwalt School District
Francis Howell School District
Hurley School District
Ladue School District
Lafayette School District
Lincoln County R-III
New Albany-Plain Local Schools
Parkway School District
Riverview Gardens
Rockwood School District
School District of Washington
Special School District
St. Charles School District
Warrenton County School District
Wentzville School District
Organizations and Associations
American School Counselors Association (ASCA)
Credit4Teachers
Arizona College Access Network (AzCAN)
Greater Ozarks Cooperating School Districts
Illinois Association for Gifted Children
Kansas City Nutrients for Life
Massachusetts School Counselors Association (MASCA)
Missouri Alliance for Art Education (MOAEE)
Missouri Art Education Association (MAEA)
Missouri Association of College Admissions Counseling (MOACAC)
Missouri Association of School Librarians
Missouri Gifted Association
Missouri School Counselor's Association
Missouri School for the Blind
Missouri State Teachers Association (MSTA)
National Association of Peer Program Professionals
Ohio School Counselors Association (OSCA)
Pennsylvania School Counselors Association
Power School
Science Coach
Show-Me Curriculum Administrator's Association
SMCAA)
St. Louis AOSA
Missouri RPDC and Illinois ROE
Central RPDC - UCMO
St. Louis RPDC - Ed Plus
South Central RPDC - Missouri S&T
Southwest RPDC - Agency for Teaching, Leading and Learning
Regional Office of Education (ROE) 11
Regional Office of Education (ROE) 9 & 54
Regional Office of Education (ROE) 8
K-12 Educators, Counselors, and Administrators!
To learn more, contact Azam Nathaniel at (636) 627-4612 or anathaniel@lindenwood.edu.


Related Videos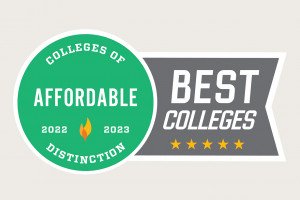 Lindenwood Recognized as an Affordable College of Distinction
On the heels of a nation-wide conversation about college tuition and student debt, the Affordable Colleges of Distinction award aims to guide cost-conscious students and parents through the often opaque world of college financing. Lindenwood stands out among the other Colleges of Distinction as one with notable financial costs and outcomes.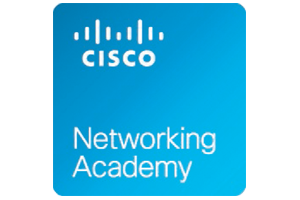 Lindenwood is recognized as a Cisco Networking Academy
Cisco Networking Academy, a Cisco Corporate Social Responsibility program, puts everything you need to deliver a top-quality IT skills and career building program into a single online learning platform.