Congratulations, CarShield employees! You are a part of Lindenwood's prestigious GOLD program. Through the GOLD program, employees of CarShield receive many benefits designed specifically for you, such as tuition discounts that apply to you as a CarShield employee and your spouse, along with many other benefits.
Welcome, CarShield employees, to Lindenwood University, a comprehensive independent institution dedicated to excellence in higher education. For nearly 200 years, our mission has been to graduate enlightened, accomplished, useful citizens of a global society.

Lindenwood offers more than 130 undergraduate and graduate programs of study to traditional day and evening students every year. Lindenwood is known nationally and internationally for innovation, entrepreneurship, and extraordinary dedication to students and is accredited by the Higher Learning Commission and the Accreditation Council for Business Schools and Programs.
Our graduate and evening students are chiefly working professionals who attend class at one of our many branch campuses throughout Missouri and Southwestern Illinois. They are taught by qualified professionals working in the business world using the most up-to-date technology. The goal of our programs is "teach today what can be applied to the workplace tomorrow."
We would like you to become a part of the Lindenwood experience, and we invite you to call, write, or visit us. Perhaps you will find the path for your life here – as many thousands have since 1827.
Lindenwood University has been in an exciting period of growth and innovation since 1989, providing higher education services for local business employees for many years. As a result of quality instruction, convenience, and low cost, Lindenwood provides the best educational value based on comparative prices in the St. Louis region.
Partnership Discounts
Through the Lindenwood GOLD program, Lindenwood extends the following considerations to CarShield employees who enroll at the University:
Waiving application fees and providing employees of CarShield the benefit of a $70-per-credit-hour discount in evening, graduate, and online deliveries along with a $40-per-credit-hour discount for spouses in evening, graduate, and online deliveries.

Lindenwood University offers a 50-percent scholarship to all persons age 60 and over.

Lindenwood offers an MBA-with-advanced-standing program that allows students who have a background in business management who hold a graduate degree from a regionally accredited college or university in a field related to business or management to receive an MBA upon completion of the 30 credit hours, including the 27 credit hours that make-up the core curriculum. This amounts to a savings of 23 percent off the total tuition charge for the standard MBA program.

Lindenwood offers opportunities for University-campus-based activities and functions in the arts, theatre, music, culture, and athletics.
*The grants offered are not stackable with any other grant but we will always give the higher discount.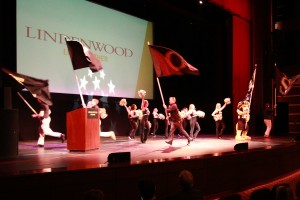 Admission to Lindenwood University is based upon a review of the applicant's previous academics and life experience.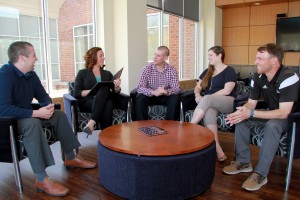 We are excited to tell you more about how you can succeed at Lindenwood!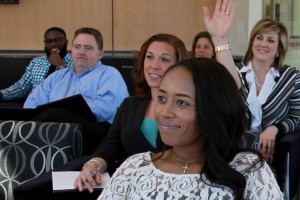 Come see our campus locations and meet our team to help answer your questions!