The Lindenwood University Financial Aid Office offers assistance with federal aid, state grants, Direct loans, supplemental loans, and work-study programs.
The Lindenwood University Financial Aid office is located in the lower level of Roemer Hall.
The telephone number is (636) 949-4923
The fax number is (636) 949-4924
The office hours are Mon.-Thur. 8 a.m. - 6 p.m.; Fri. 8 a.m.- 5 p.m., Sat. Closed.
Effective May 15, 2017- July 14, 2017, the Financial Aid Office will be open Monday - Friday from 8:00 am - 5:00 pm.
The Lindenwood University school code is 002480.
If you are currently enrolled in six or more credit hours each semester or quarter or three credit hours each MBA term at Lindenwood University and need financial assistance, please complete a Free Application for Federal Student Aid (FAFSA) online at www.fafsa.ed.gov.
The Missouri State Grant filing deadline is Feb. 1. Remember that this is a "receive" date. We recommend you file your FAFSA electronically by Jan. 15.
The Office of Financial Aid will assist you to determine your eligibility for the full range of federal, state, and college financial assistance. The application process is simple and quick, and we will make every effort to consider any special circumstances unique to your financial situation.
Welcome from the Vice President for Enrollment Management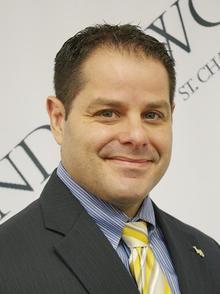 Welcome to Lindenwood University. You've taken an important first step in pursuing your degree, and we're glad to partner with you to help you grow and achieve your educational and career goals. I also encourage you to visit our campus and discover why Lindenwood University is a dynamic place--full of energy and constant yearning to fulfill its mission toward our students and their goals.
As Vice President for Enrollment Management, I am always interested in identifying top-quality students to join the Lindenwood community. Lindenwood's legacy of close relationships and low faculty-to-student ratios is a foundation on which we continue to build. Such relationships are the ties that bind us in such a special way and form the essential ingredient of the Lindenwood spirit that makes our academic program unlike any other. When students enroll here, they get a double dose of learning, one from the outstanding faculty in the classroom and one from the other great relationships that are part of the Lindenwood academic experience. Where many top schools have gone toward more research, outsourcing, and distancing of student and faculty, our full-time professors teach all our courses, bringing their cutting-edge thought leadership directly into the classroom and providing a top-tier academic environment.
With so many outstanding colleges and universities to choose from, the obvious question may be "Why Lindenwood?" This is a good question with several important answers. Our research indicates many recurring themes among prospective and enrolling students. These include our rigorous academic program, size, location, resources, facilities, diversity, and student development programs. Lindenwood is 100 percent student-focused, from administration to advisors to faculty. Our admissions representatives are standing by to answer your questions and provide the individual assistance you need to complete the admissions, financial aid, and enrollment process.
At Lindenwood, we offer a wide range of academic programs. The quality of these programs is affirmed by our national accreditations and by the success of our graduates. Our diverse student body creates an exciting learning community for the entire campus. We pride ourselves on our small classes and our commitment to student success. In addition, we understand the unique challenges and needs adult learners face. That's why we make your education fit easily into your busy lifestyle. Choose from today's most sought-after programs, offered in various formats to give you the most convenient access to a distinguished Lindenwood degree. Today's business and employment environments are challenging and ever-changing. Lindenwood's program offerings change to address the needs of companies and organizations and stay current in order to keep our graduates ahead of the competition.
Once you are admitted, an admissions and academic advisor will help you every step of the way, from the first class you schedule to the moment you accept your diploma and beyond. When it comes to affordability, we pride ourselves on quality and value. We offer direct pricing and have one of the area's lowest tuition rates, with the fewest additional fees. We offer a free financial aid planner to assist the student in a full understanding of the financial aid program, the costs and strategy associated with the Lindenwood program, and the fiduciary responsibility associated with the institutional, state, and federal aid programs.
I believe that Lindenwood can best be described as "a model example of a progressive institution." As we look to many new academic terms, there continues to be a thirst for excellence in all that we do. This is the defining quality of Lindenwood University, and I encourage you to join this exceptional academic community.
With Warm Regards,

Joe Parisi, EdD
Vice President for Enrollment Management